In storytelling, we always talk about the importance of the phrase, "Show, don't tell." Great storytellers will never give you information in dialogue that could be shown through action. It's all about action. The same concept applies in copywriting.  You want to show your audience why they should buy a product or use a service, you don't want to tell them to buy it. So, to get you started we came up with the most important blogging tips. 
Blogging Tips You Need to Know
Showing makes you seem less biased, more focused on the needs of the consumer (and less on your own business interests) and far more trustworthy than that business that is shoving as many ads and pitches as they can in your face (not a good picture). To improve that picture we've put together a list of blogging tips two do's you need to be aware of before you sit down and write your first bit of copy.
1. DO: Be Honest
There's no you quite like you. It's what sets you apart from everyone else. It's why you're unique. Far too often we see the same blog (with minute differences) posted over and over again on different sites inevitably turning the internet into a homogenous mass of plagiarized material and alienating a wide array of potential customers who may feel as though your site is lacking in quality. One of our blogging tips to help you avoid all of that is to post content that shows who your company is through customer reviews and expert opinions. Those reviews and opinions will give you the credibility you need to impress your audience without having to say it yourself. So fly in the face of ordinary (like Richard Branson's Virgin Atlantic), write enticing content and let your reputation soar.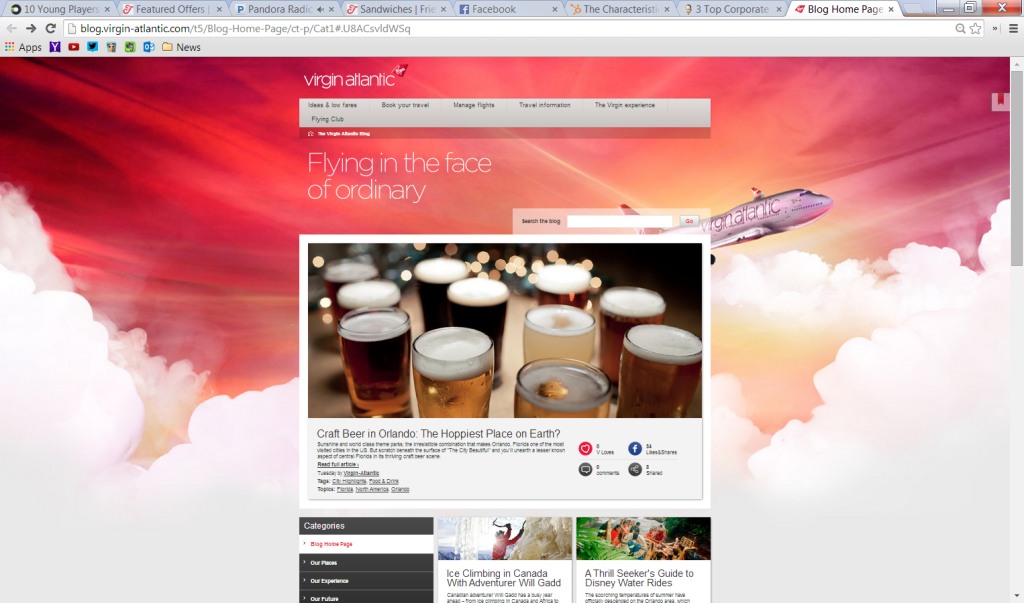 2. DO: Engage
Now that you have started to build some degree of trust with your customers it's time to play off of their curiosity and gain their attention. You're not going to have to do anything too splashy to get their attention, the only thing you have to do is know what your audience wants to see and show it to them. Further down the road you might consider looking into analytics and big data but for right now just try to focus on what you think will most excite and engage your audience. Patagonia's copy writers and bloggers may be some of the best in the business when it comes to inspiring their audience and showing them that adventure is out there (and adventurers wear Patagonia clothing). Thhe outdoor clothing company uses their weblog section for their employees, friends and customers to post and show what they've been up to (which covers pretty much everything from surf boarding to mountaineering). While you may not be able to use mountains and deep sea diving photo's to drive your content you can make your blog an experience. Try focusing less on what you will write and more on the experience that you want the client, customer or audience member to have. Then you can get into the nitty-gritty of copy writing.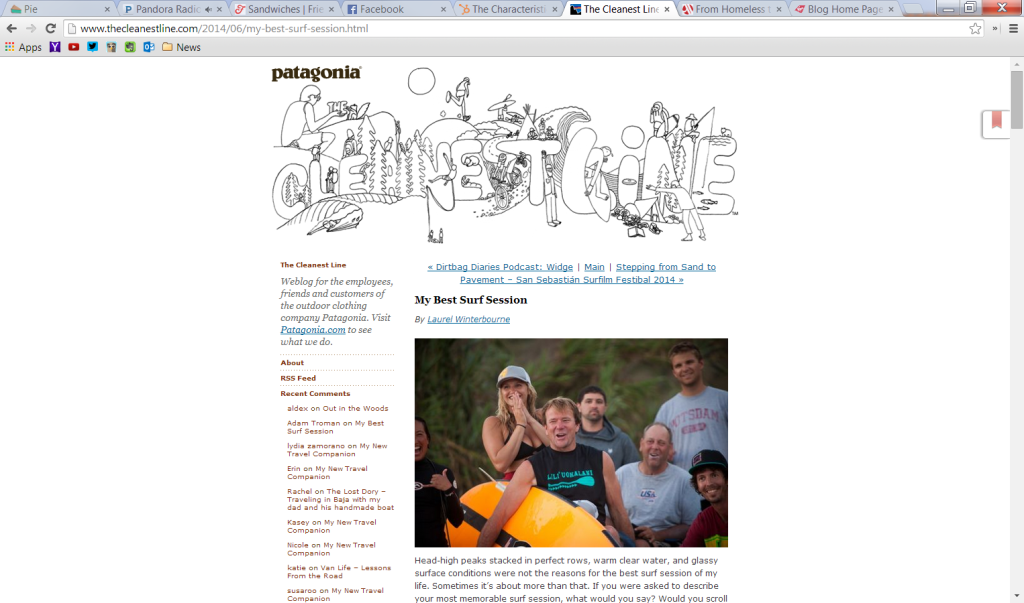 These blogging tips should be able to get you started on your journey as a copywriter (or give you a better idea of what copywriting is all about) but just remember it's a long road that can take quite a bit of practice. With that we'd like to wish you good luck and, as always, if you have any questions please don't hesitate to give us a call at 516-535-5353 or e-mail us at sales@fatguymedia.com.