As the holiday shopping season starts earlier and earlier, Cyber Monday is more crucial than ever before to a company's year-end strategy. Our Cyber Monday marketing ideas, which include email, social media and video, are perfect for ending the year on a high note.
Cyber Monday Marketing Ideas
Email
Even though all anyone talks about is social media, it doesn't mean email marketing is no longer effective. Email marketing, which has a low cost and a high return on investment, is a staple of Cyber Monday promotion.
Cyber Monday marketing ideas for email:
Target emails to a specific demographic (for example: past customers)
Optimize all your emails for mobile devices
Offer time-sensitive savings, coupons and special offers
Create a multi-message email campaign
Tie your emails into social media with sharing icons
Follow up with a thank you email after a sale has been completed
Social Media
Companies of every size now incorporate social media marketing into their Cyber Monday promotion. Posts on sites, including Facebook, Twitter and Instagram, have the flexibility to be combined with other types of content marketing.
Cyber Monday social media marketing ideas:
Blogs
Cyber M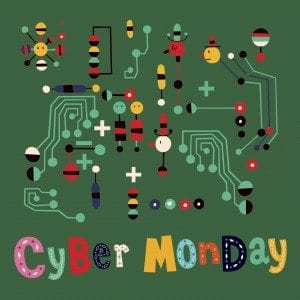 onday is the type of day that businesses go "all in" on their marketing efforts, including blogs. Blogging is an effective part of a comprehensive digital marketing strategy, because it can amplify Cyber Monday marketing ideas like social media content, video content or others.
Cyber Monday marketing ideas for blogging:
Promote your social contests with blogs
Publish blogs full of photos of products or services
Use internal links on blogs to direct traffic back to your sales pages, service pages or other content
SEO
Since 78 percent of holiday shoppers used the Internet for holiday research last year, businesses rankings in search engines are as important as ever. Search engine optimization (SEO) is another way for business to attract customers on Cyber Monday. By researching and implementing a strategy of keywords, a business will rank higher in searches for phrases pertaining to their business. At this time of year, it doesn't hurt to include frequently searched words like "Cyber Monday" on your website.
Video
Now that the average daily video views on Facebook has reached one billion, it's time to start thinking about video marketing. Video shorts work well with social media advertising, including sponsored posts on Facebook or Twitter.
As we enter the holiday season, we hope our Cyber Monday marketing ideas will give your business the gift of prosperity.