With the rising usage of mobile devices, smartphone apps have become a hot commodity. The field of app development is booming, and you may want your piece of the digital pie. The trouble is, even if you create the most clever, convenient, life-changing app of all time, it will be an utter failure if you don't market it properly. So, how do you promote your awesome new piece of software? Find out with these app marketing tips!
The Pre-Launch Phase of App Marketing
Launching your app and seeing that nobody has downloaded it for weeks upon weeks is super stressful. Instead of waiting until the launch date to begin promoting your app, it's important to build a bit of excitement before you take it to the open market.
Know Thy Audience
Though it can be tedious, doing a bit of market research is absolutely essential to marketing any product. Creating buyer personas, which are rough characterizations of your intended audience members, will help you predict consumer behavior and understand where to target your app marketing efforts.
Connect with Potential Customers
Social media, particularly Twitter, is full of tech-savvy people who are eager to get the inside scoop on up and coming apps. If you know how to show that your product will help meet your customers' needs and interact with them effectively, you can build a solid customer base before your app even hits the market.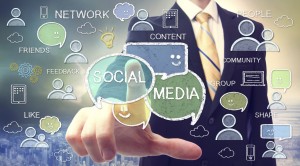 Leverage your Marketing with a Website
If you've got a great website that can used to rank for desired keywords that are related to your project, your app marketing plan becomes much stronger. Start blogging about your app to build a bit of hype and also give potential customers some sneak peeks as to what they can expect in the future. Plus, a solid base of blogs gives you more content to share on social media.
Beef Up the Hype with Beta Testing
Word-of-mouth can provide you with serious marketing momentum. By having your app beta tested, you not only gain an opportunity to improve the functionality of your app, you also spread awareness to countless new audience members since the beta testers will probably tell their friends. If you're having trouble finding qualified beta testers, check out this awesome blog.
Post-Launch Essentials
App marketing should never end after the launch date. Even if you see great success as soon as you unleash it, keep providing reasons for people to check it out.
App Store Optimization (ASO)
App store optimization is very similar to search engine optimization. It's important to do keyword research to determine which words people often search for, then place those words in the title and description of your app. Just like there are a number of SEO tools to help you do your research, there are also plenty of ASO tools. The number of downloads and positive customer reviews also plays into your ranking on app store results pages, which brings us to our next point.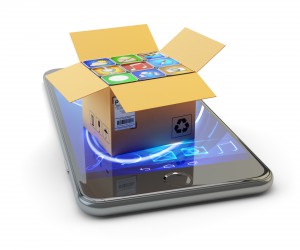 Customer Reviews
A whopping 77 percent of people read online reviews before committing to a product. That being said, it's important to try and build up as many positive reviews as possible.
Stoke the Social Flame
While simply adding social sharing icons within your app is great to help you extend your reach, you can do more. To maximize your app marketing efforts on social media, provide incentives for users to press that share button by creating exclusive content available only to those who like and share your social pages.