Businesses of all industries and sizes encounter pain points when it comes to marketing. One of the best ways to ease that pain is by implementing a marketing automation system.
What is Marketing Automation?
Marketing automation is a term that refers to software which streamlines businesses' marketing efforts. A good automation system should provide a business with all the tools they need to create a successful marketing campaign, including:
5 Ways a Marketing Automation System Can Grow a Business
1.      In-Depth Insights on Leads and Customers
A solid marketing software provides you with analytical tools that give you deep insights into the leads you generate, as well as the customers you already have. This helps you better identify your target audience and get to know the people who are buying from your business.
It's possible that you generate some leads who will never become customers or even open a single email you send them because they lack interest. Your marketing software's analytics will help you identify and remove these leads so you don't waste time and effort on them.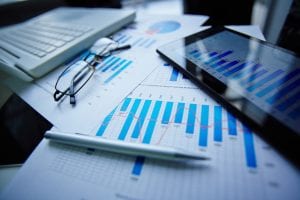 2.      Give Your Sales Team a Hand
When you eliminate low-quality leads, you simplify the sales team's job because they only have to follow up with leads who are truly interested in your business. After you've discovered which leads are qualified, you can notify the sales team and let them work their magic.
3.      Segment Your Contacts
By segmenting your contacts based on the data you gather about them, you can cater your email marketing content to fit their wants and needs. When you give your contacts valuable content, you increase the chances of moving them further along the buyer's journey and ideally convert them into customers. As for contacts who are already customers, you will be able to delight them and keep them loyal to your business.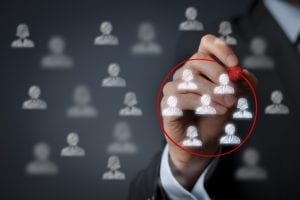 4.      Work Ahead and Save Time
Automation allows you to schedule emails, social media posts and blog posts ahead of time, ensuring your business is active online even when you're not at the computer. Since you can automate welcome or thank you emails for after a customer signs up for your newsletter or makes a purchase, the lead nurturing process is heavily streamlined.
5.      Focus on What Counts
If whoever is responsible for your marketing efforts uses an automation system that makes their life easier, they have more room for their creative minds to flourish. In other words, they spend less time on menial, time-consuming tasks like manual data entry and more time finding clever ways to draw new customers to your business.
At Fat Guy Media, we're firm believers that all businesses could benefit from using an automation system. One of our personal favorites is HubSpot, which has countless tools that we use for both our company and our clients, day in and day out.