Just like with any business, you want to market your insurance company accurately and successfully so that you can reach the largest audience possible. Fortunately, there's enough digital marketing experts out there that have cracked the code to effective insurance marketing. With the New Year on the horizon, there's no better time than now to start rethinking your insurance company's marketing strategy. So, here are some cost-efficient, professional tips to help you do just that.
Insurance Marketing Best Practices for your Company
Better Inform Your Data
One of the most detrimental aspects of any marketing campaign is wrong or inaccurate data.
For email marketing, misrepresented data will result in a higher bounce rate, frequent unsubscribing and spam reports. When things like that happen, your email service provider could end up freezing your account.
Accurate and well-represented data will not only boost your email marketing, but it will also better inform list segmentation with clients and leads. When you have the right data, your reach and audience grows.
Therefore, make sure you periodically update and sort through your data to make sure it's always up-to-date.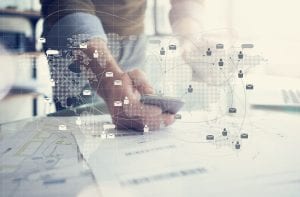 The Social Media Difference
These days, just about everyone is on social media. According to a recent survey, over 70 percent of insurance agents use it to generate leads, but only a fraction of these agents use it for customer engagement and referrals.
Most insurance companies are using social media as glorified ad placement when they should really be engaging with clients and fostering relationships. Insurance is all about building relationships, so why not continue these efforts on social media platforms where the main theme is relationships?
You can become a part of the conversation rather than an innocent bystander. That is how you will build relationships and trust, which will result in increased business.
Creating the Right Content
In a digital marketing campaign, content is king. Initially, you may think how in the world can you come up with fun, interesting content for an insurance company. But you'd be surprised.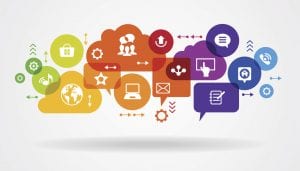 One of the most popular forms of content these days are videos. People are consuming videos more frequently than any other form on content. So, if you're looking to increase your audience, videos are the way to go.
Here are some useful video content ideas that you can utilize for your insurance company:
Employee introductions
Company mission statements
Frequently asked questions
Service and products unveilings
Promotions
Client or audience interactions
Utilizing Facebook
Facebook is the world's biggest and fastest-growing social network, with 1.49 billion monthly active users. Now of course your content will never be seen by every user, but there are certain steps you can take to ensure it's seen by a wider network. You can do this with paid Facebook advertising.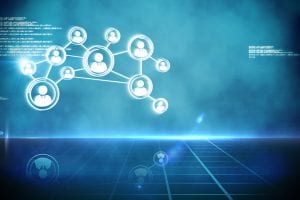 Facebook Ads allow you to choose the price and where your ad will be seen. You can also tailor your ad to only reach certain demographics, interests, connections and behaviors. For as little as $5 a day, you can exponentially enhance your insurance marketing.
With these expert insurance marketing tips, your company should see growth and an increased pool of leads.