If your company is looking to reign supreme over big, national competitors, you better start thinking locally. What we mean to say is that, in order to increase foot traffic at a brick-and-mortar location, you need local online marketing. Here is everything that you need to know about what it is and how to make it work for your business.
What is Local Online Marketing?
Local online marketing, sometimes referred to as "location-based marketing," is the process of optimizing your site and advertising campaigns to increase foot traffic and spread awareness in a localized area. Local online marketing involves specifically targeting audiences in close proximity to a brick-and-mortar business.
Recently, Google's algorithm has begun to provide local results that are relevant to a user's search queries. That's why location-based marketing has seen a spike in recent years. It's become one of the primary ways that small businesses can gain leverage on their nationwide competitors.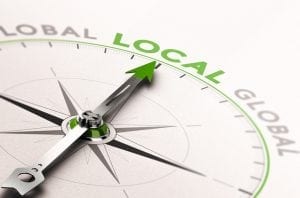 How to Improve your Local Online Marketing
Google My Business
In order to be found on Google, your business should show up in the "local 3 pack," the three businesses that appear on a search engine results page. To do so, you must provide to Google details like your address, phone number, hours of operation and reviews. Basically, the more information you can provide to inform a prospective customer, the better.
Location-Based Advertising
If you have any experience in online advertising, you know that advertisers can broadcast messages to a defined location.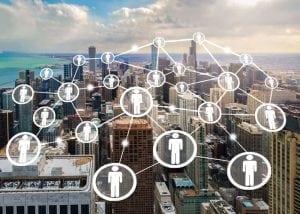 So, if you're looking to expand awareness locally, spend your ad budget on broadcasting to that area. By personalizing ads to people based on their location, you are providing them with the most relevant results.
Social Media Localization
With the rise of social media, it's easier than ever for a brand to interact with their audience. However, the goal is never to sell them on products or services. It's to increase awareness through interaction.
You can start by incorporating local lingo and location-specific information to your social media approach. The use of local keywords relevant to that region can make you seem like an authority for an area.
This will help boost your profile among locals. After all, people are much more likely to give their business to a brand they've interacted with before.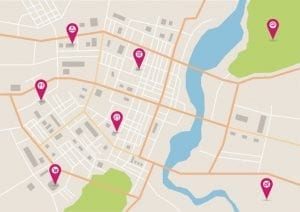 Local Testimonials
If you've worked with clients in the location you're targeting, try getting testimonials and reviews from them. Believe it or not, consumers pay a lot more attention to testimonials than you'd think. And, if they're specific to their region, a person should be much likelier to trust that company.
For any business looking to boost awareness in a specific geographical area, try incorporating local online marketing into your process.