Paid media is an essential part of revenue growth and brand awareness for online businesses. It's an external factor of marketing that incorporates paid placement onto different channels using pay-per-click advertising, branded content, and display ads. An effective paid media strategy can grow awareness to your brand, is flexible, multi-purpose and complementary to your other marketing efforts.
4 Ways to Guarantee Your Paid Media Practice is Best
1. Establish Achievable Goals but Consistently Raise the Bar
Never stretch yourself too thin. Be able to define exactly what you plan to gain from this paid media strategy, even if they're smaller goals. While you may be gaining traffic and likes to your pages, your paid media strategy isn't actually working, until that traffic reaches your original goal. As you start to achieve your goals, start raising the bar and making new ones. However, never raise it too high that your paid media strategy fails.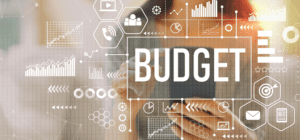 2. Budget
Establish realistic expectations for what you can comfortably spend on your paid media strategy. Have a clearly defined budget that you're comfortable with spending. Although you can use an expert to help you determine the proper budget, ultimately, you know your business and overhead revenue best. Experts are helpful because they have a lot of knowledge on the inventory costs.
3. Evaluate Effectiveness
Evaluate how your paid media strategy is working. You don't want to be spending money and not getting any return of investment. If you have a paid media campaign running and aren't checking on how it's performing, you could be wasting money. The only way to ensure the campaign is benefiting your business is making sure that you monitor its effectiveness.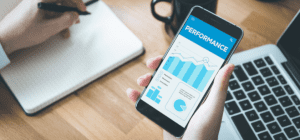 4. Be Open to Different Channels and Vendors to Expand Your Audience
Being open to different channels that can allow your brand to not only reach your audience on more platforms, but also expand the size of it. Utilizing omni-channel ad strategies can maximize the impact of your brand's message and continue to reach new and potential customers. Using a vendor to help expand your brand can be beneficial, because they may have a broader reach of new channels that you hadn't thought of.
A good paid media campaign can drastically change your marketing and better your brand in the end. With these four tips, carefully researching your options and making adjustments where you see fit, you can create a successful paid marketing campaign.