Are you running out of material to keep your social media marketing game strong? It can definitely be tough to constantly generate fresh new social media marketing ideas. However, we have some ideas that you can try out to engage your customers and build relationships with them.
Social Media Marketing for Small Business
Social media marketing success lies in the quality, not quantity, of your posts. Though it's important to deliver your message fairly often, it's more important to deliver the right message. You should not promote your products or services in every single post. Instead, provide your customers with useful or entertaining posts that will help you build a relationship with them. When it comes to small business marketing, relationships with customers are extremely important. If customers who you have built a relationship with enjoy your content, they may be tempted to share it with their friends. Upon sharing your posts, your customers turn into a free advertising team!
Social Media Marketing Ideas
Develop a Personality
Developing a personality for your brand through your social posts is one of the most helpful social media marketing ideas. If customers can relate to and enjoy your posts, your relationship with them will only be strengthened. To develop a personality for your brand, make some entertaining and funny posts so people will be exposed to the human side of your brand and not just the business side. Create a hashtag that personifies your brand and use it. For example, at Fat Guy Media we're passionate about all things food. On Fridays, we create fun food-related posts ranging from local restaurants to delicious recipes to try with the hashtag #FatGuyFriday.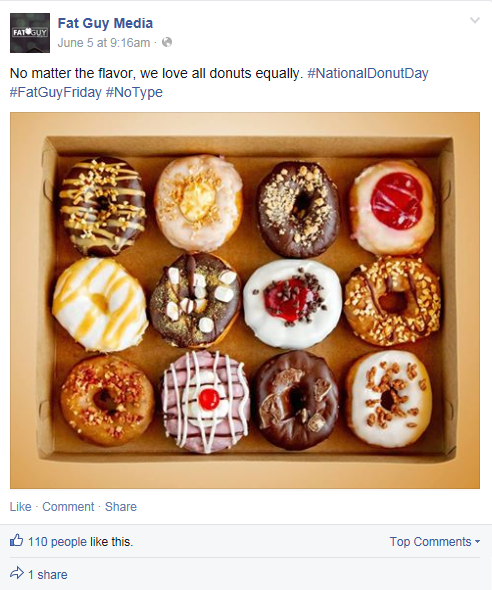 Share Useful Content—and Share it More than Once
Have you written a few blogs that could be useful to your customers or other people in your industry? Have you come across a great article that you think other people would like to read? Share them on social media! People will be encouraged to follow you if you're consistently sharing things that are useful to them. Sharing other peoples' content can help you build relationships with them, too. Just be sure to credit others when you share their content. Monitor your posts to determine which ones do the best, and share them again! Chances are, not all of your followers saw it, so sharing it again will only extend your reach.
Communication is Key
One of the most beautiful things about social media is that it serves as a platform for streamlined communication. Engage with followers that comment on your posts. Whether they're praising you, making a complaint about your business or laughing at the funny meme you posted, respond to them appropriately and sincerely, retweet them and like their comments. Once again, this is a perfect way to show off the human side of your brand as you build relationships.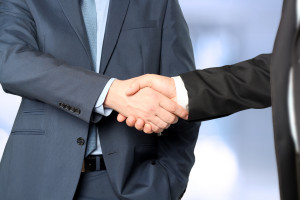 Keep Up With the Program: New Instagram Update
Social media platforms are constantly being updated by their developers. If you keep up with the updates and understand them, you can use them to develop new social media marketing ideas. For example, Instagram just announced an update to their "Explore" button that could be a marketing goldmine. Instagram's update will rely on its algorithms to show users important photos from their regions and across the country. If you searched "Mineola restaurants," for example, you'll be shown photos tagged #mineolarestaurants and photos that were taken in Mineola. If you manage to get your account featured under the trending places or trending tags sections, you could drastically increase your social media success. Keeping your social media strategy fresh is a cost-effective way to develop a larger following for your business. Try out some of these social media marketing ideas as you craft your next posts!