There's no better season to ramp up your advertising strategy than the holidays. As the busiest shopping time of the year, the holiday season offers businesses an opportunity to increase their sales, profit margins, and even customer loyalty. In 2021 alone, holiday retail sales reached over $886 billion despite supply chain disruptions and the pandemic. With revenue only expected to grow this year, capitalizing on your holiday marketing strategies is key to ensuring a profitable season.

7 Effective Holiday Marketing Strategies
Here are seven-holiday marketing tips to help you make the most of this opportunity.
1. Get Ahead of the Game with Early Advertisements
It's become a trend for businesses to start their holiday advertisements a few months ahead of the holiday season. Encouraging customers to get an early start on their holiday shopping allows them to consider your product offerings ahead of those presented by competitors.
2. Customize Your Ads to Specific Target Markets
Getting to know your target audience and buyer personas in advance by collecting insightful data is beneficial in creating profitable holiday marketing strategies
What are their preferred advertising channels?
Do they consume content from their desktop or mobile device?
What visual formats do they primarily engage with?
Having these insights in your arsenal will help establish a strategic approach toward your holiday marketing campaigns by attracting more of your target audience.
3. Capitalize on the Holiday Spirit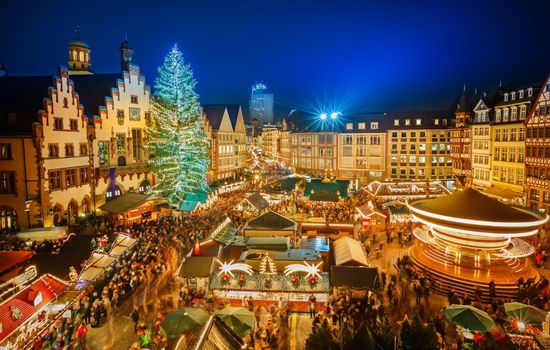 Consumers aren't just looking for the perfect gift; they're also seeking a genuine holiday shopping experience. So don't shy away from bold window displays, eye-catching décor, and seasonal music to attract passersby. If you don't have a brick and mortar, reflect your brand's holiday spirit online with landing pages customized to the holiday season, cheerful banners, and festive newsletters.
4. Establish a Strong Social Media Presence
Leverage social media channels with visually creative ways to reach your target customer base. Attract your audience with multiple formats like photos, graphics, and short videos for increased engagement and reach. Use social media SEO strategies like hashtags, mentions, trending songs, and paid advertising. In addition, consider partnering with relevant influencers to reach a broader audience and increase your following.
5. Encourage Customers to Sign up for Your Newsletter
The holiday season is an ideal time to grow your newsletter mailing list. Email marketing effectively reaches customers without a social media presence or who are perhaps too busy to shop in person. Be sure to personalize your holiday newsletters with gifting guides, helpful checklists, and relevant info-graphics.
6. End with a Strong Call-to-Action
Redirect your subscribers to specific landing pages, products, and resources with a strategic call-to-action (CTA). Call-to-action statements should be kept short and to the point while supporting specific goals of your marketing strategy. CTAs often help convert leads into sales or obtain new email subscribers depending on your goal, from encouraging customers to visit your social media channels to introduce them to particular products.
7. Reward Your Customers
The holidays are a time of giving, and what better way to celebrate than by rewarding customer loyalty with customized deals and rewards? From free shipping to gifts with purchase, these simple yet strategic gestures will express your customer appreciation and can increase overall sales. It's a win-win!
Contact Fat Guy Media today and learn how we can help you create a marketing strategy that communicates to your customers.