Recently, Facebook rolled out its livestreaming feature. Like Periscope, Twitter's livestreaming utility, it has strong potential in terms of marketing a business. In this blog post, we discuss how to set up Facebook Live and use it is a marketing tool.
Why Use Livestreaming as a Marketing Method?
By now, you may be familiar with video marketing and its benefits. Livestreaming is similar to video marketing in that it stimulates visual engagement. While a livestream is unedited and less polished than a video you might post to YouTube, it's a means of connecting and interacting with your audience in real time.
Setting Up Facebook Live
Kicking off a livestream on Facebook is super easy. All you have to do is the following:
Log into Facebook on your iPhone or Android
Press the "new status" button at the top
Press the "live broadcast" button
Write a quick description of what you'll be streaming
Go live!
A broadcast can last for up to 90 minutes. The video will then stay posted to your business' Facebook page. At the moment, there aren't any detailed analytics that show how successful your stream is from a marketing perspective, but livestreaming will at least help you gain more followers.
Livestreaming for Business
Talk Up your Stream
Unless your business has a huge, engaged Facebook following, you probably won't have a large livestream audience if you just randomly start streaming in the middle of the day. Instead, set a date and time for your stream so you can build anticipation and let people know when to tune in.
Prepare Beforehand
If people don't see a reason to watch your stream, they're going to ignore it. Before you go live, make sure you've written a compelling description to entice people to watch. Also real-time streaming doesn't give you any room for editing, so make sure you've prepared everything you might possibly need before you go live to minimize interruptions.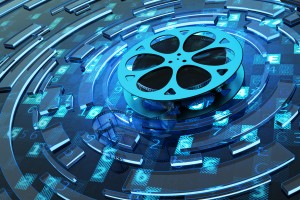 Stream Something Interesting
While celebrities can do mundane things and get a ton of viewers (like Vin Diesel, who got 810,000 likes on a stream of him hanging out with his son), you'll have to provide people with something valuable in order for them to watch. Ideas for businesses to stream include:
Question and answer sessions
Crowdsourcing for ideas and gaining feedback from your audience
Live event broadcasts (similar to live tweeting)
Behind the scenes of your business
Product demonstrations
Keep People Coming Back for More
While you're streaming, viewers will have the option to follow you and receive notifications whenever you go live. Politely asking your viewers to do so helps to build an audience.
Stay Live for Awhile
Facebook Live has an explore feature that displays a map and indicates the geographic locations in which people are streaming. The longer you stay live, the higher the chance that someone will stumble upon your stream via this feature.
While Facebook Live is not overwhelmingly popular at the moment, we believe that it has a ton of potential from a marketing standpoint. It's likely to gain popularity in the future, so make sure you're familiar with its benefits and begin a stream of your own!