Marketing campaigns aren't always limited to the digital world. There are plenty of other opportunities to get your company's name out there. One way is through outdoor advertising with billboards, taxi tops, vehicle wraps and more. Just make sure you know the best practices for planning yours.
Getting your Outdoor Advertising to Benefit You
How does it work?
The purpose of outdoor advertising isn't to explicitly sell a product or service, per se. Since most people will only see an advertisement for a few seconds, the main goal is to establish familiarity and brand recognition.
Getting your foot in the door with general brand awareness is usually the first step of a successful advertising campaign.
For instance, if someone passes by your billboard every day on their way to and from work, your company's name, logo and any other information you provide will become subconsciously ingrained into that person's mind.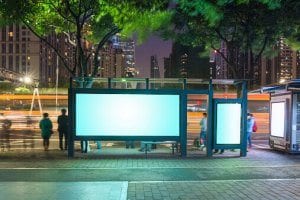 The Importance of Location
If your main goal of outdoor advertising is to get your brand in front of as many eyes as possible, you need to contribute serious time and dedication towards determining the optimal location for ad placement. There are a few factors that contribute to this decision.
Where the Customers Are
First, you must consult your buyer personas to determine if there are certain locations or neighborhoods that directly relate to your target audience. Those are the places where your ad will have the most impact.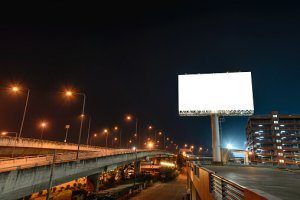 High Traffic Areas
You need to look into traffic and travel statistics, as well. There's no use in wasting a budget for an advertisement on a back road that no one uses. Try to find different areas' Daily Effective Circulation, which represents the amount of cars and pedestrians that pass your billboard every day.
It doesn't measure the literal amount of people who see your ad, but it gives you an idea of your potential audience. Also, look out for popular hubs and routes that are frequently used.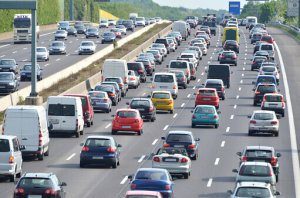 Getting your Message Across
Since an individual will only see your ad for a brief moment, you need to make the most of the opportunity and ensure it displays the right information.
With any type of outdoor advertising, you use should always include your company's name and logo. If there's one thing you want someone to come away with, it's your name.
If there's a certain URL or discount code that you want to relay, keep it short and easy to remember (if possible). For these codes and URLS, set up a custom landing page so that you can measure the effectiveness of your ads.
Try to include an enticing offer on the billboard that will give people a reason to check out your site. This could be in the form of a call-to-action (CTA). You can also use a unique phone number for all of your outdoor advertisements.
Outdoor advertising can be tremendously beneficial to a company's general awareness campaign. Follow these tips to make sure it's done the right way.