Creating a successful inbound marketing strategy is an important aspect to your marketing campaigns. You can create a successful strategy by offering your customers relevant and personalized experiences. However, you also need to know the correct ways to properly create these inbound marketing strategies and what the best components to use are.
Inbound Marketing Strategy Components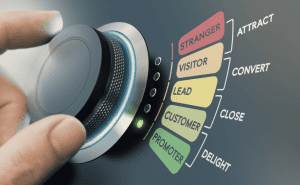 Create Buyer Personas
You need to fully understand who your target customers are. Who exactly you are trying to fully consume and convert to customers. By creating buyer personas, you can guide your efforts directly towards the people that are most likely to convert to paying customers.
SEO
In order to receive organic placements on search engine results pages you must optimize your websites content and structure. This will ensure that Google's web crawling- technology will pick up your site and information as relevant and your site will appear to those who are searching around on the web.
Paid Per Click Search
Pay-per-click ads appear when a user is actively looking for something, and therefore they aren't interrupting another activity a potential customer is doing, such as a TV commercial. Ads on the search network are one of the strongest elements because search queries show so much intent to what the customer wants.
Social Media
Once you've gathered your customers to your site, you need to keep them. Usually those who are very interested in your brand will be the ones who follow your social posts. Most of your leads from your inbound marketing strategy are consuming most of your brand's content through social media posts. This emphasizes how a strong presence on social media will be beneficial for you in the long run.
Content Marketing and Guest Posting
Now that you've successfully captured people to your site, it's important to keep them on your website. A good way to do this is to have a blog and content that people enjoy and keeps them interested. Your content needs to be good enough to break through the clutter of other companies. You can even have other people post content on your site to bring their audience to your site.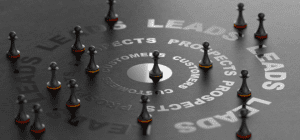 A successful inbound marketing strategy allows you to attract new visitors, convert them to buying customers, and finally, delight them with your content to keep them as future customers. Inbound marketing strategies can benefit your company greatly and all components listed are crucial. Especially when launching a startup, this is a great way to gain fast growth for your business.