For the majority of businesses, simply having a website is not enough. Think about a business that sells products directly from their website. They've got to have a payment processor or the purpose of ecommerce is defeated. In this blog, we discuss which website features your business needs to have, whether it's a nonprofit or retail company.
Website Features for Retail and Nonprofits
Retail
User-Friendly Shopping Cart
As more and more people turn to the Internet to fulfill their shopping needs, the importance of a smooth ecommerce system grows for retailers.
One of the main components of ecommerce is the shopping cart. Businesses should seek to make their shopping carts user-friendly. This means it should be easy for customers to add and remove items from their carts so they have a pleasant experience.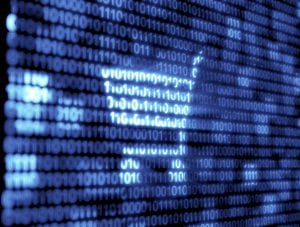 Checkout Procedure
Checkout is the point at which people ultimately make their purchase decision. To encourage customers to actually make a purchase, there are a number of important website features a business should have:
PCI-compliant data security standards.
An integrated payment gateway that doesn't direct customers to a third-party website.
The option for customers to either create an account for your site, or checkout as a guest.
Customers should feel comfortable using the online shopping feature of your website. A confusing checkout process not only frustrates shoppers, it makes your business appear unreliable. This may lead potential customers to buy from your competitors' websites instead.
Nonprofit
Donation System
Here at Fat Guy Media, we've got a bit of experience designing and optimizing websites for nonprofit companies. That being said, we recognize that a donation system is one of the most important website features for nonprofits.
Nonprofits rely on monetary contributions and other offerings to stay afloat and fulfill their missions. To delight donors, give them an option to provide cash donations online through Authorize.net and other payment gateways. For nonprofits who accept contributions such as furniture or clothing, a webpage that details exactly how and where to donate is necessary.
Take our friends over at Big Brothers Big Sisters of Long Island (BBBSLI), for example. Their donation page has detailed instructions about how to contribute to their cause in various ways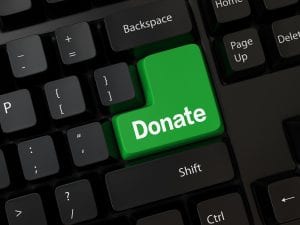 Event Calendar
From raffles to fundraisers, events are among the best ways for nonprofits to spread awareness and engage with the communities in which they operate.
A webpage that features an event calendar is perfect for this. It allows visitors to easily visualize the days on which events are taking place, and click the ones in which they're interested for more information. They can even have the option to register to attend an event, purchase event tickets, sponsorships, journal ads and more.
Recognizable Branding
Solid branding is important for all businesses, but especially for nonprofits who need to generate a ton of good PR.
A nonprofit whose website integrates its logo, colors and mission without interfering with the site's functionality makes a lasting impression upon visitors. This way, when people who have visited the website see the logo elsewhere, they remember the organization the logo represents.
These are just a few of many website features that can help businesses fulfill their goals. Website essentials differ depending on industry, but a responsive, user-friendly site with unique add-ons is a necessity for all businesses.