With over 200 million monthly users, Snapchat is starting to become one of the biggest names in social media. People are engaging with each other using the distinctive picture and video messaging. Snapchat allows its users to experience events and situations happening all over the world in real time. Publishers are using Snapchat to craft targeted content and advertisements that flow seamlessly into the app's normal functions. Snapchat ads are changing the game for marketing, and here's how they can work for your business.
Your Guide to the Different Types of Snapchat Ads
Mobile Video Ads
Mobile video ads consist of 10-second vertical, full screen video advertisements that show up between snap stories. There's also the option to add long form videos, articles, app downloads, and mobile landing pages to them just by swiping up.
According to Snapchat Internal Data, mobile video ads have a 5x higher click-through rate than the average ad on comparable social media apps. Never before has there been as suitable a medium for interactive, video and photo content. Snapchat is also the only site that utilizes full-screen vertical multimedia, which have a 9x higher completion rate compared to horizontal ads.
As the numbers show, people are interacting with and embracing this new mode of advertising. If used correctly, businesses will be able to increase their visibility and build their brand with it.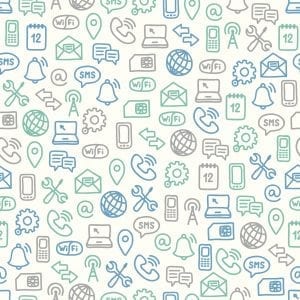 Sponsored Geofilters
Sponsored geofilters are graphics that can be added to a snap when you are in or near a certain location. They provide the snap with a narrative that might explain its context or purpose. They're generally thought of as being associated with towns and cities. For instance, if you're in New York City, you will be able to add one of the many Manhattan graphics.
They're also used by brands to commemorate major events, special days, and marketing campaigns. For example, companies will create a special graphic that ties their brand or product to certain holidays or events. For example, (RED) created a global filter on World Aids Day to raise awareness for their cause.
Geofilters allow companies to put their brands in the hands of the public. With them, businesses are represented in personal messages between people, integrating brands into their everyday lives and private interactions. On any given day, a single sponsored geofilter will reach 40% to 60% of all Snapchat users. With over 100 million daily users, the reach that your brand can have from utilizing geofilters is staggering.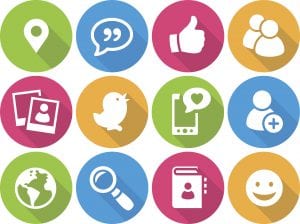 Sponsored Lenses
Sponsored lenses utilize facial recognition to add interactive, special effects to your face. All you have to do is switch on the selfie camera and press and hold a finger to your face on the screen. The app will recognize it and give you a whole array of animated options.
Some of them add funny features like a dog's nose, ears, and tongue, while others just scramble up your face like a carnival mirror. Occasionally, you'll need to raise your eyebrows or stick out your tongue to trigger the lens.
Businesses utilizing this feature give users something fun to play around with, while also promoting their brand. Any snap sent with a branded lens or filter serves as just another advertisement. Taco Bell had a sponsored lens on Cinco de Mayo which turned users' faces into giant tacos. On Super Bowl Sunday, Gatorade sponsored a lens which imitated a giant Gatorade cooler being poured on the user.
Sponsored lenses are fun for everyone. All companies should be integrating these new Snapchat ad features if they hope to keep up with the trend of interactive and engaging advertisements.