An essential marketing tool for businesses looking to grow their customer base and increase sales comes from lead capture. With lead capture, companies can acquire quality leads, build relationships with prospects, and convert them into customers efficiently and cost-effectively.

In this article, we will discuss lead capture in detail—including what it is, why it's important, its benefits, and how you can use it effectively for your business's marketing objectives.
4 Essential Lead Capture Methods
The lead capture process usually involves a series of steps to get customers to give you their contact information in exchange for something of value (e.g., coupons, discounts, information). This lead data is then used to qualify leads, nurture them, and ideally convert them into customers.
Remember to keep all components user-friendly. If elements don't work or are confusing, you don't only miss out on gathering valuable information that could turn into a potential lead; you risk losing them as potential customers entirely.

1.     Landing Page
Landing pages are web pages specifically built to convert visitors into prospective customers. They provide a focused, one-page experience with clear calls-to-action (CTAs) that guide readers through the conversion process. In addition, a landing page often contains an active form where users can submit their contact information or make a purchase. Be sure that you stay on message and that your ads match the messaging of your landing pages.
2.     Lead Forms
Your goal is to get visitors to your website to "opt-in" through an online form and provide you with information that will help to convert them into customers. For example, lead forms often provide visitors with further information about a product and collect contact details for future company newsletters or email sign-ups.
Ensure the form is short and easy to fill out, and include lead magnets like offers or discounts as an incentive. These will not only help to generate information, but they are a way to build a relationship with prospects.
3.     Email Campaigns
Email campaigns are an effective marketing tool used to promote products and services. Businesses can leverage the power of targeted content to engage potential customers and boost brand recognition. Craft your emails with creative copy and calls to action that compels users to click through to your website or landing page. Consider your audience's attention span by keeping the word count low and an image or two to help pique their interest.
4.     Surveys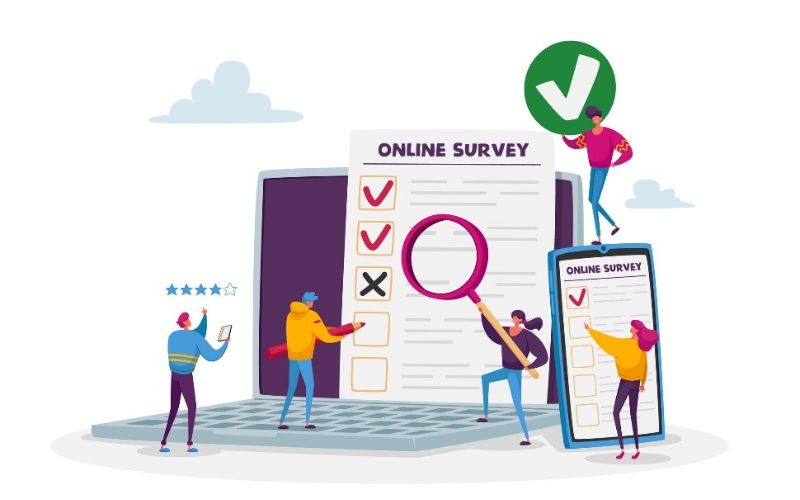 This method can be effective for capturing leads and taking a pulse on what your potential customers care about. Ask fun, thoughtful and direct questions for more meaningful engagement. The information gathered helps businesses to understand their customers and their experience better.
Aside from solely trying to capture leads, these surveys can also provide valuable insight into areas of improvement, performance gaps, and details that may not have been previously known or identified. In addition, surveys allow companies to gather invaluable insights from the people who interact with their product or service daily.
Analyze Your Data
Finally, make sure to analyze the data you collect so that you can optimize your lead capture plan and make it more effective over time. If you employ these methods, you will gather more valuable information and essentially produce more qualified leads that can increase customers and sales.