SEO has become a very hot topic in business circles of late. But as popular as it may be, the workings of an SEO agency remain a mystery for many. If you are curious why companies all over Long Island now swear by optimizing for search engines, find out the inside scoop about this inbound marketing service.
What is an SEO Agency?
SEO is shorthand for search engine optimization, which is a digital marketing strategy that works to optimize or improve a website's performance in organic search results.
An SEO agency specializes in helping business websites rank as high as possible in Google search queries for keywords that relate to their products or services. These types of digital marketing firms optimize web pages and create quality content that helps websites attract more visitors online.
How Can an Agency Help My Company Reach the Top Spot?
SEO isn't some parlor trick.
It's a proven marketing strategy that optimizes web pages for both search engines and human beings. When done right, it can help increase a website's organic search traffic with the very people who are likely to be interested in a company's products or services.
With a solid SEO strategy in place, your website can quickly become one of your company's best sales resources.
5 Ways SEO Agencies Improve Website Traffic
Help search engines read your website quickly and easily
Create compelling content that answers searchers' queries
Keyword optimization to attract searchers and engines
Improve user experience
Attract more clicks by optimizing titles, URLs and meta descriptions
Together, these elements help search engines rank your content highly and help your target audience find what they are looking for.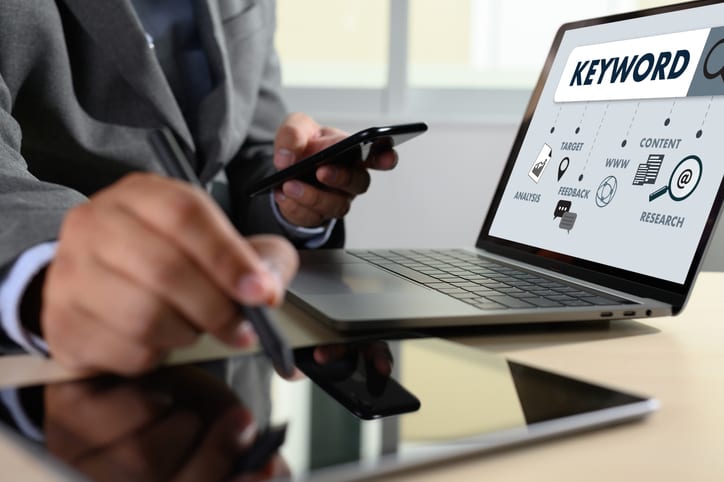 An SEO Agency Can Be a Difference-Maker
Today, the internet is most people's first stop in researching a purchase. In fact, 87 percent of shoppers now begin the buying process by browsing online.
However, these consumers are not wasting time diving deep into Google search results. According to Backlinko, the #1 Google organic search result is 10 times more likely to receive a click than a page in the #10 spot.
That's how much of a difference-maker your Google ranking can be.
Through a series of strategic adjustments to your website's pages, an SEO agency can provide your company with the kind of sustained organic search traffic that will help strengthen and grow your business.