Without the proper experience and guidance, search engine optimization can be difficult to master.  However, since SEO is so vital to your site's visibility and awareness, it's an important skill to get right. In fact, here are some of Fat Guy's favorite SEO analysis tools that can work wonders for your site.
Fat Guy Media's Favorite SEO Analysis Tools
Google Keyword Planner
Even if you aren't an experienced SEO professional, you still know how important keywords are to your strategy. Basically, they help drive targeted traffic to your website. Google Keyword Planner is a tool that helps you determine which keywords are worth using in the first place.
In order to guide your keyword strategy, you can choose which geographical area to receive your data from. This should be where your target audience is located. Keyword Planner will then provide helpful statistics like monthly search volume and competition, as well as predicted clicks and impressions, for that area.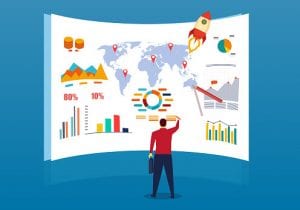 Ideally, you will use these statistics to choose keywords that have low competition and high search volume. After all, your goal is to create engaging and interesting content that will attract qualified traffic to boost conversions. The Google Keyword Planner will make it that much easier.
Google Search Console
Search Console is another one of Google's groundbreaking SEO analysis tools. This free service allows you to monitor and maintain your site's presence in Google search results. Whether you're trying to add content for crawling or just need to resolve spam issues, Google Search Console makes it simple.
Not to mention, you can find out which queries caused your site to appear on search result pages. You can also see which queries resulted in more traffic than others. These findings can help you craft content in such a way to attract visitors and rank higher in search results.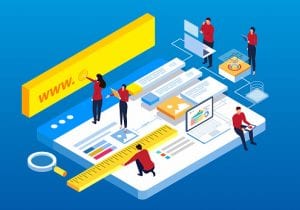 Yoast
Yoast is one of the top SEO analysis tools for optimizing posts and website pages. It is available as a plug-in to WordPress. Yoast analyses two essential parts of each page: SEO and readability.
As for SEO, Yoast will start by determining if you have more than the preferred post length of 300 words. It will also ensure that your focus keyword is contained in the URL and the beginning of your page title. Yoast will also check that your page contains these other important factors:
Focus keyword
Meta-description that contains the keyword
Images with keyword as the alt-tag
Links
Lastly, Yoast will check that your page or post can easily be read by users. This means that your page should use transition words and short sentences, while staying away from passive voice. This will all culminate in an individual Flesch reading score for your page. When your page is easier to read, it will appear higher on search result pages.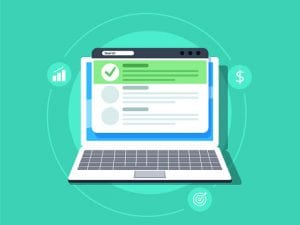 If you aren't an SEO maven like some of us, then your best bet is to get acquainted with one of these incredible SEO analysis tools.