Mobile websites are not really an option anymore. They are a necessity. Those who choose not to upgrade risk losing out visits from the more than three-quarters of Americans who now own a smartphone. Whether you are interested in enhancing user experience, improving SEO or have another inbound marketing objective, going mobile is the first step toward realizing your goals.
What is a Mobile Friendly Website?
Essentially, a mobile friendly website is one that looks and functions properly on any type of mobile device. It is a site that was created to automatically adjust to the dimensions of the screen of a smartphone or tablet.
But, there is more to it than that.
A mobile website is sized and coded to provide easy user interaction with features, like these:
Responsive page display
Readable web fonts
Proper text formatting
Optimized media display
3 Smart Benefits of a Mobile Website
1)      Enhanced User Experience
If you have ever browsed the web on your phone, you know that an outdated site is usually not worth navigating. However, newer mobile websites are built with the user in mind. They make scrolling and searching easier than ever.
Modern web design allows website visitors to enjoy an identical experience regardless of what type of device they are currently using. This lets businesses provide a seamless experience that preserves the location of website elements, like tabs and navigation bars.
2)      Improved Search Rankings
It's widely known that Google's search algorithm favors those websites that have mobile capabilities. Since search engine traffic tends to be a large portion of the visitors to your site, it makes sense to work to get ranked as high as possible on Google.
Mobile websites are more likely to rise to the top of search engine results pages for relevant keywords. Thus, attracting more new visitors to your company's website.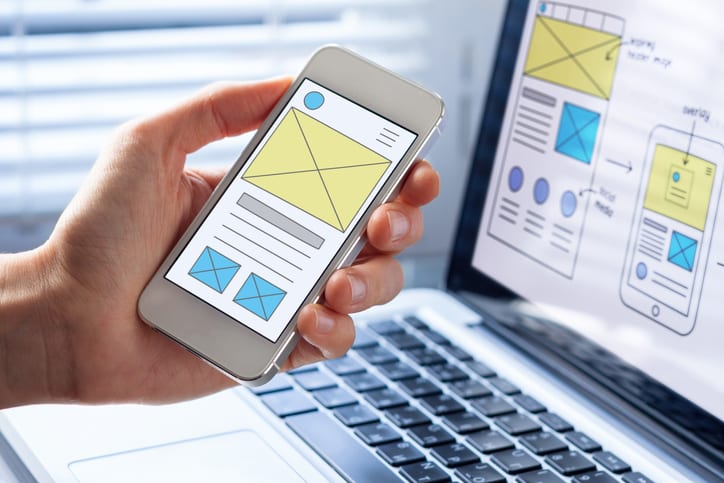 3)      A Competitive Advantage
A mobile website is significant part of the foundation of any good digital marketing campaign. It can be used in conjunction with inbound marketing tools, like email and blogging.
A mobile website will help you broadcast your business' message to a larger audience. Your company could then potentially attract more prospects, and convert more leads on its mobile landing pages.
The bottom line is that if you don't have a mobile website in 2019 you are behind the times. You may be hurting not only your digital presence, but your company's profitability as well.