Since cold calling is dead and gone, marketers and advertisers have begun to explore new avenues for finding and reaching out to prospects. In fact, one of the most popular methods right now is called social selling. While it's not exactly social media marketing, it does utilize these channels to leverage leads and help marketers reach their sales goals.
What is Social Selling?
At its core, social selling involves using social media networks to locate, connect with, learn about and cultivate sales prospects. That way, you will be the first brand someone thinks about when they need your products or services.
If you operate a Facebook Business Page, Twitter account or LinkedIn profile, you're already engaging in a form of social selling. The idea is to strategically wait for a good point to inject your company in the conversation, thereby presenting your products or services as a welcome solution to their problem.
However, you can't just spam people with posts and messages. If possible, brands should be working hard to build and maintain mutually beneficial relationships with social media users.
Like previously stated, this will position you as the first point of contact when they're interested in relevant products or services. Today, 76 percent of buyers want to have a social media conversation with providers, so get out there and connect.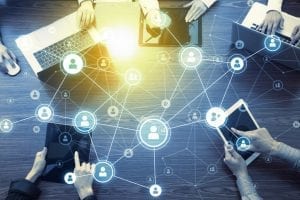 How to Succeed with Social Selling
1.      Branding
In order to attain the trust of social media users, you need to present a strong, active brand image. Besides the usual branding options, like a profile picture, bio and more, you need to actually operate your social media channels. That means no bots or automated liking/commenting tools.
For social selling to work, you need to be present in order to learn the most about your network of users. When brands use these automated bots, they're damaging their brand by coming across as inauthentic. To gain the complete trust of users, you must be as present and personal as possible.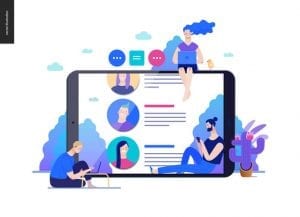 2.      Insights
In order to really grab the attention of users, brands must position themselves as industry leaders. This is usually done through posting valuable content that's also relevant to your audience. When executed correctly, informative content establishes brands as experts in their field.
However, you don't always just need to share industry news and insights. Without being too pushy, you can gradually mention your products or services when needed. That way, users will be more familiar with your brand, which can be helpful down the line.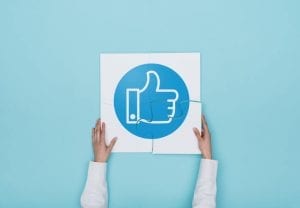 3.      Relationships
One of the most, if not the most, important aspect of social selling involves creating and cultivating meaningful relationships. By staying in touch over time and paying attention to what someone posts, you will show that your brand truly cares about making that person's life easier. Ideally, when the time comes that they need your products or services, your relationship will translate into sales.
Social selling is one of the best ways to locate relevant users and nurture relationships on social media. So, if you're struggling with attaining the right prospects, this might be the strategy for you.