If you've ever asked yourself, "Why do I need a website?" you're not the first or last person to do so. The establishment of an online presence is a big step in the life of any business, be it small or large. However, to thrive in this age of technology, it is vital that your business have a website. And, we're prepared to tell you why!
Why Do I Need a Website?
The Age of Online Information
Think about it. You're using the Internet to read this blog, aren't you? Whether you know it or not, you have potential customers out there using the Internet to do research. Google alone sees over 40,000 search queries every second, not to mention other search engines like Bing and Yahoo. A website that's properly optimized for search engines drastically increases the visibility of your business.
Credibility Creator
The fact of the matter is, many of your fiercest competitors likely have websites. To level the playing field and prevent your customers from heading over to your competitors' sites, you'll need one of your own. With a professionally designed website, your business looks trustworthy and qualified to your customers.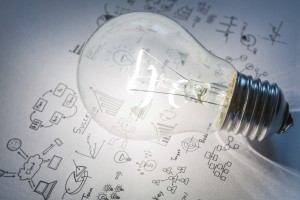 Amplify the Effect of Advertising
If you're running a business without a website, most of your advertising is probably done through print. While print ads have their benefits, they're not exactly ideal in this age of technology. When someone asks us, "Why do I need a website?" one of our favorite answers is that with a website, they'll be able to use online advertising to reach more customers. If you want to advertise online but you don't have a website, where would your customers end up after clicking one of your ads?
'Round the Clock Service
Your business may not be open 24 hours a day, but a website allows you to make an impression upon your customers at all times. People may be browsing the Internet during hours that your business is closed. If they end up on your website, they can learn about the products and services your business offers even if you're not at work.
Skyrocket Your Sales
Your website can be designed in such a way that it encourages customers to make purchases when they visit. A great web design agency knows all of the best techniques to make your website as user-friendly as possible.
You asked, "Why do I need a website?" and we've answered (hopefully). If you have any further questions about why you need a website, don't hesitate to contact our team of professionals at sales@fatguymedia.com or 516-535-5353. In the meantime, take a look at some of the recent design work we've done!