Social media moves at the speed of light. That's why it can sometimes be difficult to stay up to date with the latest innovations. So, as we usher in a new decade, there's a lot of chatter about new social media trends. Well, we have a bit of an idea—so stay in the know with our list of a few anticipated trends.
Hot Social Media Trends to Look Out for in 2020
The Continued Rise of TikTok
At Fat Guy Media, we've written about the social media trend of TikTok before—and we probably will again. Why? Because it's really that big, and it's only growing more by the day. For that reason, TikTok is a social media trend that brands should be paying more attention to in 2020.
Not only is it disrupting typical social media video marketing, but it's also leading the way among consumers from Gen Z. In fact, influencers from all over are flocking to the platform to produce fresh, engaging content that isn't focused on a hard sell.
So, if your brand is looking to appeal to a younger audience or even just experiment with new kinds of content, TikTok might be the platform for you.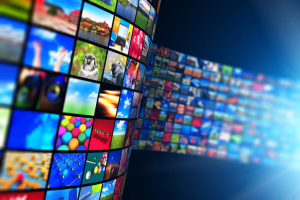 Augmented Reality meets Social Shopping
Separately, social media trends like shopping and augmented reality are having quite the moment. However, together, they are turning into an essential function of social media.
You see, through augmented reality, consumers will soon be able to shop on social media like never before. Nowadays, they can use this technology to browse virtual clothing racks, showrooms and much more. This provides users with an authentic, lifelike experience with a product before purchasing it.
Although we're years away from seeing this technology fully integrated on social, don't be surprised if you start seeing it more in the next decade.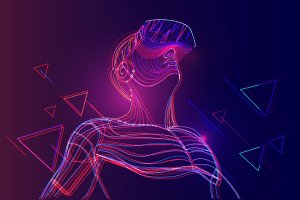 The Chatbots Return
When chatbots first arrived on the scene, they weren't exactly lauded for their helpfulness. Most of the time, inquiries to chatbots would result in a canned, automated response. Now though, chatbots might be one of the biggest social media trends of 2020.
These days, developers have created more advanced chatbots to help users learn and find exactly what they're looking for. In some cases, developers equip these bots with the ability to search the web for certain answers. Also, in terms of customer service, bots can even talk to multiple people at a time.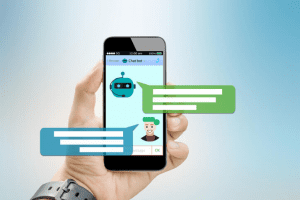 No matter how chatbots are being utilized, there's no doubt that their use and effectiveness will only continue to grow in 2020.
This upcoming year (and decade), try to be more brazen with your marketing strategy and try out these social media trends!