A digital advertising campaign is made up of many different ingredients. From a dollop of target audience to a splotch of content, each item contributes to your overall brand promotion. Together, they work to help your company stand out from the crowd.
If you have struggled with ad campaigns before, follow this recipe for creating one from scratch.
1)     Define your Target Audience
Before you can even begin campaign planning, you will need to understand who your advertising will attempt to reach.
A target audience is a defined group of people with shared characteristics who are likely to be interested in your products or services.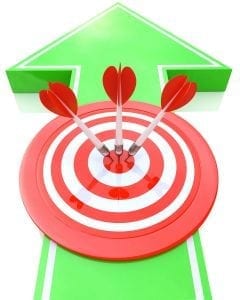 For example, you could define your audience by demographic information, like:
Gender
Age
Location
Profession
Income
2)     Research the Competition
Competitor research is another important ingredient of a complete advertising campaign.
Find direct competitors in your industry
Examine their websites
Search their social media profiles
Learn what SEO keywords they are targeting
As you research other businesses, try to find marketing ideas that could work for your own company.
3)     Set Goals
Goal setting is the bread and butter of an advertising campaign. It can act as a guide throughout the campaign and help you to define success.
SMART goals, which are frequently used in inbound marketing, are targets that are specific, measurable, attainable, relevant and timely.
For example, you may want to spend $1,000 to develop 30 new leads over the next 3 months.
4)     Make a Budget
No campaign is complete without creating a budget. It's important to set one in the planning phase, otherwise you may over or underspend on ads. Then, research what types of ad products would fit the amount you would like to spend on paid promotion.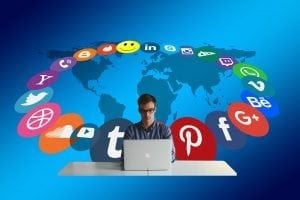 5)     Promote Content
Next, you will need to create content assets, like display advertisements or Facebook ads, to attract potential customers. You can then target these ads to reach specific audiences. You may end up using one or even multiple different ad platforms.
6)     Track Performance
Once your advertising campaign is rolling, you will benefit from tracking its performance. Many advertising agencies use content management systems, like HubSpot, which present detailed statistics on campaign performance. Then, you can learn more about which campaign elements work and which do not. As you go along, you can make adjustments as necessary.
7)     Scale your Advertising Campaign
Once you have completed your first campaign, it's time to think about the next one and the one after that. Your promotional campaigns can always be scaled in size and scope.
Identify what already works
Establish new priorities
Increase sales and marketing coordination
Become more efficient
Stay committed
Once you have all these ingredients working right, you will have an ad campaign that will please any CEO.