We see it all the time in movies: the perfect couple that falls in love at first sight, overcomes some issues and then lives happily ever after. Unfortunately, love at first sight is a rare occurrence here in the real world. No matter how beautiful your website is, your leads will likely date around with your competitors' websites before settling down and wedding themselves to one product or service. Using Google AdWords to retarget your audience, however, is exactly the sweet serenade you'll need to win over the hearts of your leads and turn them into faithful customers.
What is Retargeting with Google AdWords?
When you're in the consideration stage of the buyer's journey, you're likely clicking around to several websites looking for the right product at the cheapest price. As you continue to do your research, you'll start noticing ads from one of those websites everywhere you go online. That website has made use of the wonderful technique known as retargeting, or remarketing. Retargeting allows you to reconnect with potential customers that have visited your site without making a purchase. Google AdWords offers a few different ways to remarket to your audience. For example, dynamic remarketing makes use of the Display Network to show ads custom-tailored to the products or services a given visitor may have viewed on your website. Video remarketing, on the other hand, displays your ads to people who have viewed your videos or clicked your YouTube channel.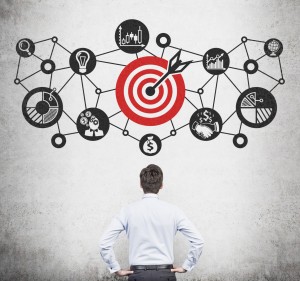 Why You Should Remarket with Google AdWords
Out of Sight, Out of Mind
The consideration stage of the buyer's journey occurs when people are considering which product or service they're going to choose. While a potential customer is weighing their options, you have no chance if they're not thinking about your company. One way to ensure they are thinking about you during their consideration stage is to retarget them. If they keep seeing your ads as they navigate the internet, they won't be able forget you!
Customization is Key
Google AdWords' retargeting feature allows you to heavily customize the lists of people who see your ads. For example, if you want to target visitors to your site who've added something to their shopping cart but didn't make a purchase, you can do so.
Everyone Deserves a Second Chance
You believe your business is one of the best in its industry, right? Remarketing gives your customers a second chance to reap the benefits of your product or service. It provides the perfect platform from which you can detail aspects of your business they may not have noticed on their first visit to your site. Or, offer a discount in a remarketing ad for a surefire way to capture the attention of any customer who may have strayed away from your site if they thought your price was a little bit too steep.
Creating Your Remarketing Campaign
To set up remarketing for your website, all you have to do is paste the tag code that Google creates for you at the bottom of all the pages of your website. Then, you'll be ready to create remarketing lists tailored to specific pages of your site that your leads may have visited.
The bigger your online presence, the bigger your business can become. Coupled with a memorable website that makes a good first impression, remarketing is the perfect way to make sure your customers don't forget about you as they research your competition.