Twitter, the second-largest social media platform, is the perfect avenue for digital marketing. This public network for building connections is invaluable. But with 500 million tweets sent a day, promoting your business through the noise can be challenging. If your company's marketing plan is faltering, Twitter Ads campaigns can boost your visitors, leads and customers.
Twitter's 300 million monthly users in more than 200 countries and territories presents a great promotional opportunity. By targeting audiences, promoting tweets and other digital marketing strategies, your company can capitalize on this fast-paced, high-traffic social network.
9 Ways Twitter Ads Get Your Company Noticed Now
Targeting on Twitter
Because of the reality of Twitter's large, worldwide user base, targeting specific audiences is essential to any inbound marketing plan.
With keyword targeting, a business can direct their marketing efforts towards those who search for or tweet about a specific term. Twitter's algorithms, which tracks the tweets users engage with, helps narrow target audiences. Twitter has more than 350 categories of interests from which to choose. Usernames can also be targeted according to a product, event or initiative.
For small business, Twitter's geo-targeting feature may be one of the most useful. Twitter Ad campaigns can target specific locations like state, metro area or zip code.
Though the default for Twitter Ads includes both genders, it can be switched to specifically target men or women. Another targeting option is to select a language for your campaign.
Promoted Tweets
Promoted tweets are ordinary-looking tweets that are broadcast to a wider audience than a business' own followers. These Twitter Ads appear at the top of relevant search results pages or in home timelines. They are clearly marked promoted to distinguish between regular content.
Promoted Accounts
In its list of accounts to follow, Twitter suggests promoted accounts to users. Promoted accounts are suggested to those who follow or interact with similar accounts. These Twitter Ads, which are aimed at users who don't follow your business, increase audience size. They are displayed across the Twitter platform, including home timelines, who to follow and search results.
Promoted Trends
Twitter's "popular trends" feature is another way for marketers to reach customers. A promoted trend will occasionally appear on a user's home timeline along with other organic trends. These clickable links, which frequently contain a hashtag, lead to an advertisers Twitter profile. Promoted trends, which are displayed on Twitter for iPhone, Twitter for Android and Tweetdeck, are clearly marked as advertising content.
Create Tweet Engagement Campaigns
Tweet Engagement Campaigns raise your organization's profile on Twitter by broadcasting your message to a larger audience. The advantage for businesses is that they are only charged when targeted users interact with their content.
For optimal effectiveness, businesses should include interesting content and a call-to-action in the tweet. Tweet Engagement Campaigns are seen in home timelines, relevant search results pages and on official and unofficial Twitter clients, like HootSuite.
Create a Followers Campaign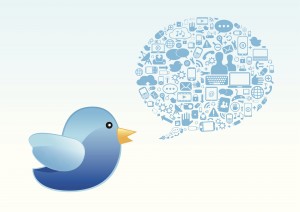 A Followers Campaign is a strategic way to boost your regular Twitter audience. Since a Twitter following benefits a businesses' credibility, this type of Twitter ad is good for any business. The increased organic Twitter exposure that comes with a larger following can result in more sales opportunities and greater brand awareness.
Create a Website Clicks or Conversations Campaign
The Twitter Ad platform can also drive traffic and generate conversions through a Website Clicks or Conversation Campaign. These campaigns, which are targeted to a specific group of users, feature website content within a tweet to increase the click through rate to a website.
A typical tweet contains only text and a hyperlink. Businesses that incorporate this feature, allow their audience to see more context about their site. The Twitter ad also directs users to their website in just one click.
Create a Leads Campaign
Leads Campaigns enable businesses to expand their contact list. With a call-to-action, businesses can collect email addresses of people who express an interest in an offer. Since Twitter already has user information, including name and email, incorporating a Lead Generation Card into a tweet generates a qualified lead in two clicks.
Start a Twitter Ad campaign today to generate qualified leads for your business at the speed of social networking.