If you've been following the news, then you know that we're currently in the midst of the 2018 World Cup, the biggest sporting event on the planet. Thirty-two countries have gathered in Russia to see who has the mightiest soccer team of all. However, none of this would've been possible without World Cup sponsors. Read along to see how these sponsorships can elevate a brand's global profile.
What can World Cup Sponsors Gain from their Partnership?
Visibility
One benefit of sponsoring events is that your brand is exposed to a much larger audience. Since the World Cup is a global event with tons of press and coverage, your audience potential is endless. After all, there is truly no bigger global sporting event than this tournament.
Besides, World Cup sponsors will receive a significant amount of airtime in front of a huge international audience. These audiences aren't always easy to reach for a national brand, but the World Cup makes it possible. Soccer can truly bring global brands to sports fans around the world. As a result, the sponsoring brand will receive much higher brand visibility and awareness in more countries.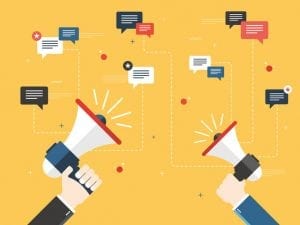 Perception
Many do not realize that World Cup sponsors also benefit a great deal from their enhanced public perception. Think about how a run-down, shabby store hardly has visitors. Or, how an e-commerce site without business details or security certificates can dissuade potential customers.
The opposite is true for World Cup sponsors. By partnering with this high-profile sporting event, these sponsors will come off as reliable, reputable and important to target audiences.
Potential customers may also form positive opinions about a brand because of its association with the World Cup. Aside from general awareness, public perception is one of the biggest deciding factors in customer acquisition.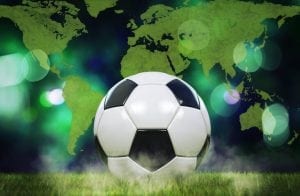 Content Opportunities
When brands sponsor events like the World Cup, they will have plenty of opportunities for content creation.
Popular events always receive enhanced engagement on social media, which can be used to create themes or promote hashtags. Besides social, you can use the event to create photos, videos, blogs and any other type of content you think of.
Also, the World Cup provides plenty of opportunities for user-generated content, one of the most efficient forms of social proof. For instance, a soccer fan could tag a sponsor on social media. After all, user-generated content is one of the best ways to convert on-the-fence consumers.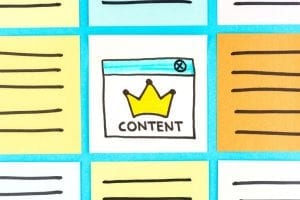 World Cup sponsors like Coca-Cola and Emirates know that their partnerships are one of the top ways to expand and promote their brand in front of a global audience.