To begin tackling the concept of brand management, you must first understand the basic definition of a brand. Brands are a cohesive mix of what products and services they offer, and each interaction with their audience, employees and providers. This creates an image that defines the brand.
So, What is Brand Management?
As defined by Marcom, brand management can be considered to be a brand taking action to alter or control their perceived image. In today's fast-paced world, judgements are made almost instantly. So, your brand's capabilities when it comes to self-promotion can define its future.
There are five components to keep in mind as described by HubSpot.
Brand Awareness – awareness can be defined generally as familiarity within both the public and your target audience.
Brand Equity – this is directly from the consumer's standpoint and how their experience with your brand has been so far
Brand Loyalty – the consistency of your audience with your brand; if brand loyalty is high, customers will become representatives and promote your brand on their own.
Brand Recognition – refers to the ability to recognize a brand without the name or tangible components (such as logo or color palette).
Brand Reputation – the way the public and your audience views your brand in terms of character and status. This can be affected by many different factors including mentions in the news and product reviews.
HubSpot considers these five to be 'intangible' and lists seven tangible components as:
Brand Name – although this is likely going to be permanent for your brand throughout its lifetime, it's important to not only trademark your brand name but keep it the same when creating social media accounts.
Logo/Color Palette – a simple color choice can change the mood of a new customer and lead them to your brand and the same goes for an interesting logo; changing a logo can also brighten up a tired brand that is not receiving the attention it once did.
Typography – this refers to any kind of writing your brand has, whether it is on your packaging or website; different fonts and spacings can evoke different reactions out of your audience.
Graphics – graphics refers to the ones made especially for your brand. It is extremely important to have directions on their use when they are being applied to social media posts or blogs.
Digital Marketing Channels – these are your brand's website and social media handles as well as the accounts of your owner and employees; it is important to make clear if your employees are utilizing their personal accounts to associate with your brand and make a distinction if they aren't.
Packaging – this component applies to brands that create a physical product; this can influence all other components as it may be the first encounter a new customer has with your brand.
Style Guide – a style guide defines the boundaries for your brand – for employees, suppliers and other businesses; it identifies legal boundaries if your brand is trademarked and controls how your products are made and how you would like your brand to be portrayed.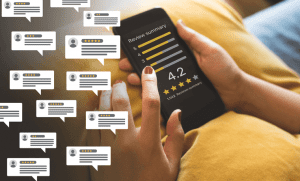 How Do I Get Started?
If all of the above components seem daunting, don't worry. We can handle your brand management for you, with your input and information as needed.
By investing your time and money into a branding agency, the stress of having to complete all these tasks yourself is lifted. Professionals who have familiarity with many different brands and what works versus what doesn't work will be able to refresh outdated components. An agency can also jumpstart a marketing campaign.
There are many tools that agencies have access to in order to promote your brand most efficiently and at the speed and duration you want the campaign to last for.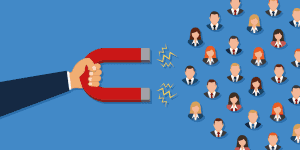 The Takeaway
To successfully market your brand either digitally or physically in a world packed with constant brand promotion, there is a long checklist of components to make sure your brand has them all covered.
Fat Guy Media has the experience and recognition you are looking for in a branding agency! We have an extensive list of clientele that have entrusted us to build their brands high-quality websites as well as create in-depth marketing campaigns. Visit our website today to get started with a campaign of your own!