In this new age of internet and social media as a global marketing movement, many companies and media outlets have gravitated towards alternate strategies for promoting their brand and distributing content. According to Google, 80 percent of all consumers are using search engines to research and eventually decide on local businesses. Therefore, it has become a practical standard for companies to have a unique and specific internet presence. If your business is looking to make this jump, be sure to follow these expert tips from a digital marketer.
Insight from a Digital Marketer
Getting your Campaign off the Ground
You won't find any digital marketing success without first coming up with a set of clear-cut, comprehensive objectives that will help you reach your intended goal.
The next step is to develop buyer personas that accurately reflect your target demographic. You can do this by incorporating market research and data that you have compiled from preexisting customers. This will allow you to mold your campaign around their interests and behaviors on the platforms that they most frequent. The trick is to be where your customers are.
If possible, attempt to trace your campaign to its conclusion, factoring in any issues or other concerns that you may have along the way. It's also beneficial to create content calendars as a way to organize your work and measure your progress.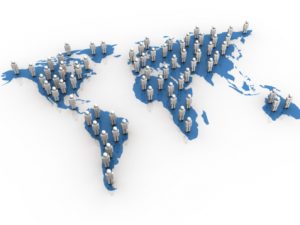 Putting the Work in and Producing Results
User-Friendly Website
It may seem obvious but the very first step in establishing any sort of online presence would be to create a website. The design should be modern but professional in order to meet the current web standards. Today, all websites should be responsive for easy consumption on all types of mobile devices. It should also be fully optimized as a way to simplify the search process and create an overall better experience for visitors.
Be sure that your website contains information concerning your products, location, services and any other related keywords for your industry that could potentially produce leads. To convert these leads to customers, generate strong calls-to-action and landing pages that will entice them to proceed in the buyer journey.
Content, Content, Content
Make sure to create customer-centric content like blogs or other media that consumers will find useful and interesting. Visitors will share and redistribute your content and therefore your message will reach a much broader target audience, increasing your pool of potential leads.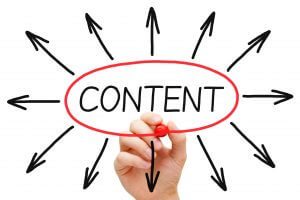 Use premium content such as e-books and whitepages as a way to leverage information from your prospects to move them farther along towards becoming a customer. You can then utilize the power of email marketing to reach this wider audience in a much faster and simpler way.
The Social Network
Think of your social media profiles as an extension of your sales team promoting your product or services to a massive collection of consumers. Be sure to create a voice for your brand that accurately reflects your company's values and is in line with your campaign goals.
Your posts should be frequent, uniform, and incentivized. Interact with your followers to make them feel like an essential part of your brand. Your intention should be to sell prospects on the benefits of your services instead of features. To get all the insight on how to scale a social media marketing campaign, check out this previous blog.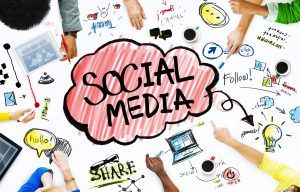 Making the Most of Your Findings
Possibly the most important element to becoming a successful digital marketer is achieved through research. By embracing advanced metrics and performance analysis, you will be able to incorporate your findings to make changes and better arrange future projects. Utilize tools like Google analytics, Hubspot, tracking numbers, and onsite forms to monitor your reach, while also keeping a tab on industry trends. This will better inform your strategy and allow you to make the optimal changes for creating a successful marketing campaign.