There's nothing quite like a solid, catchy slogan. The power of a few simple words strung together have done wonders for the reputation and branding of some of the world's most recognizable companies. Whether they have you singing along all day long or motivating you to put your best foot forward, here are some of the best slogans around.
What do the Best Slogans Consist of?
The best slogans in the world don't just happen overnight. However, when all is said and done, these are the distinct factors that the most memorable slogans all have in common:
Distinct to just the brand
Easy to remember
Highlights key benefits about the company's products or services
Evokes positive feelings about the brand
Which Brands have the Best Slogans?
Dollar Shave Club: "Shave Time. Shave Money."
Dollar Shave Club, which specializes in delivering affordable razors and personal grooming products by mail, hit the nail on the head with their company slogan: "Shave Time. Shave Money." Aside from its obvious simplicity, the motto is a perfect summation of their products' primary benefits: affordability and easy access.
Besides being directly to the point, the Dollar Shave Club slogan perfectly represents the tone of their brand: playful, direct and witty. After all, punny slogans tend to perform well, because of their catchy memorability.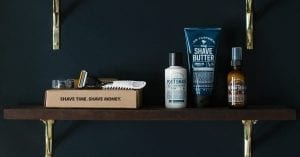 State Farm: "Like a Good Neighbor, State Farm is There."
There aren't many more recognizable jingles than State Farm's "Like a Good Neighbor, State Farm is There." After all, it's difficult to watch television these days without seeing one of their commercials and having it get stuck in your head for the rest of the day.
State Farm's unique, catchy slogan highlights the brand's "community-first" approach to assisting its customers, which contrasts well from their stuffy insurance agency competitors. By positioning itself as just another friendly neighbor, the slogan helps State Farm relate better to consumers.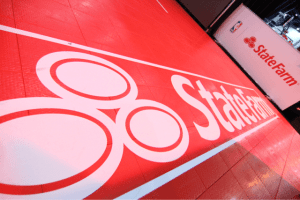 Dunkin' Donuts: "America Runs on Dunkin'."
Since 2006, Dunkin' Donuts has been utilizing the slogan, "American Runs on Dunkin'." This branded catchphrase follows the idea that Dunkin' Donuts fuels hard-working Americans to conquer all of their daily challenges.
This amusing, eccentric celebration of life highlights the brand's benefits to the customer, that their food and beverages contain the sustenance needed to keep you going. In other words, Dunkin' Donuts is a partner in all of the amazing things that you do.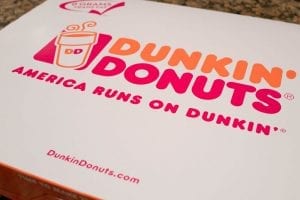 Coming up with a catchy motto for your brand isn't easy, but it helps to take a cue from some of the best slogans in the world.