You'll be hard-pressed to find a successful business these days that doesn't use Facebook. It has become one of the leading global marketplaces for companies looking to reach their target audience. Help convert your fans into potential customers by following these Facebook for business tips.
How to Begin Using Facebook for Business
Defining your Business
Choose a Category
The first question you'll be asked when creating your Facebook page is to choose a category that applies to your company. Depending on your industry, products or services, you can choose from options such as:
Local Business or Place
Brand or Product
Company, Organization, or Institution
Cause or Commodity
Entertainment
Artist, Band or Public Figure
These categories are used to differentiate Facebook pages to provide users with accurate, relevant search results. Next, you should add your address or website link depending on your set-up. After that, you will be prompted to add information about your business in a short description and company overview.
Summarize your Business
You should take this opportunity to succinctly sum up your business, its practices and any other information you find relevant. The information you provide can be what makes or breaks someone's decision to do business with you.
Important Details
Furthermore, make sure you don't forget to include important details like hours of operation, products, awards, other social media links and contact information.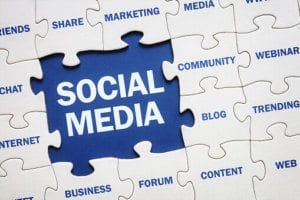 Branding with Images
Aside from vital facts about your business, it's also essential that you add interesting visuals that relate to your company. The two most important images you will need to include: your profile picture and cover photo.
Profile Picture
Your profile picture is the thumbnail that always appears next to your page's name. It will become the image that audiences synonymously associate with your company, so make it count. It's best to choose either your logo, an image of your brick-and-mortar shop or even a featured product.
Cover Photo
Your cover photo is the image that appears at the top of your page. You can use pictures that represent your products or services, but it's also good to use it as a rotating block for advertising deals, sales and events that your company hosts over time.
These images are going to be the main visual opportunities to connect with your target audience, so take your time in choosing them wisely.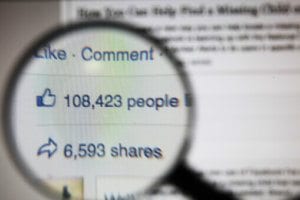 Your Call-to-Action
Facebook for business even allows you to add a call-to-action as a way to bring users to your website and move them along the buyer's journey. You're bound to find a relevant action that relates to a certain company objective such as:
Learn More
Sign Up
Shop Now
Call Now
Book Now
Send Message
Request Appointment
The call-to-action will link to a webpage or landing page of your choice, so make sure the copy always mirrors the action you want users to take once they click-through. Without a call-to-action on your Facebook page, your remove another opportunity for users to further engage with your company.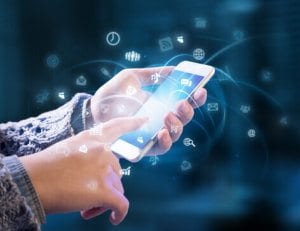 Once you've finished setting up your Facebook for business, you should be ready to start posting, which you can learn all about in this blog.