In today's high-speed, wired world, businesses have embraced websites as an effective promotional tool to reach their customer base. There's a good chance your company has a website, too. But, is it enough to simply have a website today? With growing competition for customer eyeballs online, stale content no longer attracts new valued visitors. If your goal is to boost new business in the New Year, you should update your website content now to attract the attention your business deserves.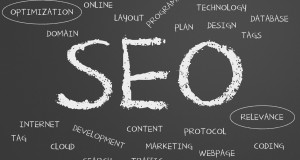 Be Seen First
Popular search engine algorithms now grant prominence in search results to new, compelling content. To reach prospective customers where they are, your company should strive to be at or near the top of search results. The proven way to boost SEO is to continually update your website content. New content can pay dividends by increasing new valued visitors to your business' website. This is a prime reason why you should update your website content now.
Educate, Educate, Educate
Of course, content for the sake of content serves little purpose. You should update your website content with relevant news about your business. Has there been changes to the leadership of your business? Does your company offer new products or services? These would be excellent opportunities to update your website content. By keeping your customer base informed about current happenings at your company, there is more of an opportunity to create a community of loyal supporters.
Be a Thought Leader
Your company website is also a public platform that can be used as a sounding board for views and opinions. Are there changes to your industry your company has an opinion about? Are there new laws or regulations affecting your industry or business? These changes would be a perfect opportunity for your business to update your website content to weigh in on a topic. By positioning your company as a thought leader in your industry, your business can attract positive attention that may lead to new business.
Resolve to Update Your Website Content
As we begin a new year, it's a perfect time to usher in new business strategies. To help attract new business in 2015, an important part of your business' strategy for the New Year should be to update your website content now. In turn, website visits will increase. Business leads will follow. And, the New Year should see new business on the rise. For more information on how you should update your website content, please contact our team at social@fatguymedia.com. You may also enjoy our blogs touching on other social media channels such as LinkedIn, Facebook, Twitter, and Instagram! You can find them on our website! Happy Posting!