From social media to video, the best marketing campaigns of 2017 found creative ways to engage consumers and raise brand awareness. Whether they piggybacked on current events or catered to hungry customers, these seven campaigns did not disappoint.
The Year's Best Marketing Campaigns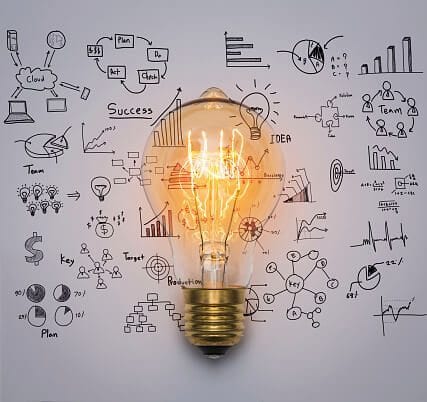 1)      Patagonia
Patagonia's campaign to save Bears Ears National Monument was one of the year's most memorable. After President Donald Trump signed proclamations to reduce protected land in Utah, the clothing company encouraged its visitors to reach out to take action. A tweet by Patagonia included a link that led back to its website where visitors were directed to voice their concerns directly to the government. The graphics and social posts from the campaign instantly went viral.
2)      The New York Times
Amidst a tough political climate for journalism, the New York Times launched "The Truth is Hard to Find" campaign to promote itself. It demonstrated the importance of journalism through a series of advertisement in print, online and video. The striking campaign was a win not just for the New York Times but for the entire news community as well.
3)      IKEA
One of the best marketing campaigns of the year was delivered in an unexpected way. IKEA used augmented reality to allow customers to view its furniture at true scale within their own homes. This new use of technology helped the brand gain new attention.
https://www.youtube.com/watch?v=-xxOvsyNseY
4)      Wendy's
Wendy's made waves on Twitter this year by participating in a customer's campaign to receive free chicken nuggets. The fast food chain told a loyal fan that if he received 18 million retweets they would grant his wish. After rounds of retweets from all corners of the internet, the fun "#NuggsForCarter" campaign raised Wendy's online engagement and brand awareness.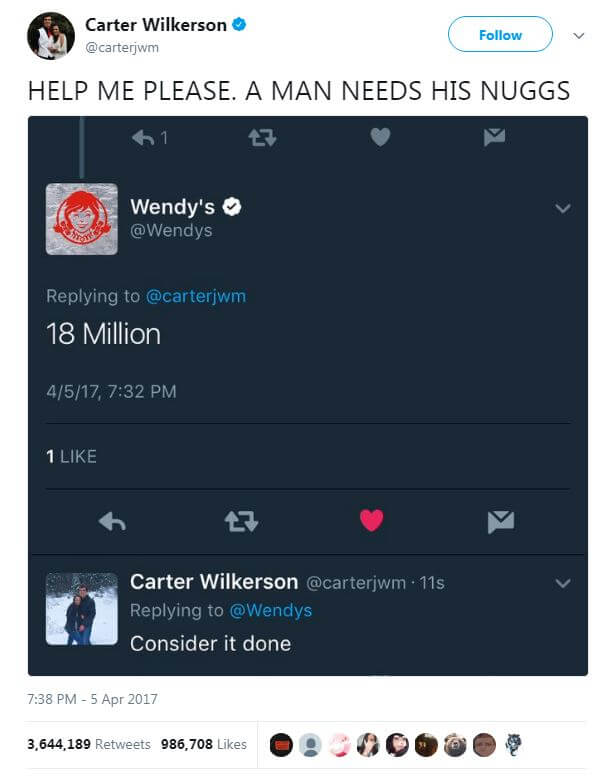 5)      Heineken
Heineken earned high marks for its socially aware "World's Apart" campaign. The viral YouTube hit put people of all different backgrounds in a room together to work out their differences. At a politically sensitive moment, Heineken hit the right notes.
https://www.youtube.com/watch?time_continue=7&v=8wYXw4K0A3g
6)      Fearless Girl
The statue of a "Fearless Girl" staring down the iconic Wall Street "Charging Bull" will likely be one of the most enduring images of 2017. The promotion, which was created by State Street Global Advisors, raised a great deal of awareness for women's issues. Although it also received a fair share of criticism, it was ultimately approved to remain at its Lower Manhattan location.
7)      Shot on iPhone
The iPhone is a terrific platform for creating content, but Apple doesn't usually showcase the content created with the device. "Shot on iPhone" was a series of campaigns utilizing user-generated content, which was "Shot on iPhone." Instead of focusing of the features on their product, their campaign showed customers the best of what could be created with an iPhone.
In our professional opinion, these were the best marketing campaigns of 2017. Which were your favorites of the year?