Today, businesses are blessed with more promotional options than ever before. Instead of being restricted to newspaper ads, they can now choose from an array of internet marketing strategies, like pay per click advertising or social media marketing. These digital tools offer businesses many benefits that go above and beyond what was previously available.
The Undeniable Benefits of Internet Marketing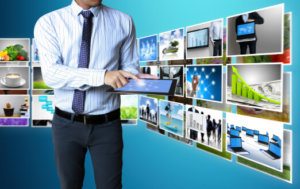 1)      Wider Audience Reach
Traditional advertising can be very effective, but its reach is limited to those who view the publication. For example, an ad in a local paper, such as Newsday, will only be seen by readers in a specific geographic area. On the other hand, the reach of internet marketing has no physical boundaries.
Since most Long Islanders are active on the internet, businesses have a much better shot of reaching more people with a digital marketing campaign. For example, a Facebook ad can deliver a message directly to millennials who no longer read print publications.
2)      More Targeted
Digital marketing is known to be much more precise than its print counterpart.  With old-school tactics like direct mail, it was not possible to exclusively reach people who were already interested in your products and services. Today, that is no longer the case.
Digital tactics, like search engine optimization and LinkedIn for business, can segment audiences according to profession, education level, interests or more. As a result, businesses have a much better chance at a higher conversion rate.
3)      Cost-Effective
In the past, the high cost of print advertising often left small businesses out in the cold. However, today's digital alternatives are much more cost-effective.
For example, inbound marketing leads typically have a 61 percent lower cost than those generated from traditional methods.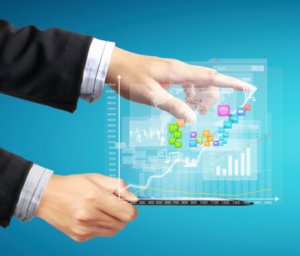 4)      Mobile
Since 77 percent of Americans own a smartphone, local businesses are increasingly choosing mobile marketing over old school tactics.
This more-flexible type of marketing, which can include everything from video ads to native advertising, can help a company reach its target audience wherever they may be at any given time.
5)      Measurable
There's no question digital marketing makes it easier to measure return on investment. Although there was never an accurate way to measure how many people watched an entire television commercial, it's possible to capture more data on a digital ad. For example, video marketing tools allow businesses to track how long a viewer watched the content.
Other metrics that may be measured include:
As digital ad spending surges to record highs nationally, local businesses are now also taking advantage of everything internet marketing has to offer.