From tacos to taxi tops, QR codes are popping up in more places than ever before. For the most part, their sudden popularity can be attributed to the sharp rise of mobile marketing. Now that people are using their mobile devices all over the place, these codes give brands a way to connect with their audience while they're on the go.
What is a QR Code?
To the human eye, QR (which stands for Quick Response) codes just seem like a bunch of random black and white squares. However, QR codes are actually machine-readable with a smart phone camera. Think of them as mobile bar codes. By scanning them with a mobile device, users can unlock exclusive URLs, deals and content offers.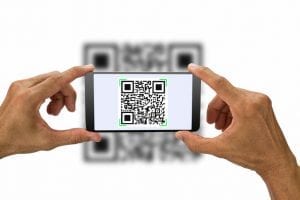 Basically, brands use them to interact with their audience while promoting engagement and sharing useful information. In an age where information is rapidly delivered to audiences, QR codes help businesses keep pace. Explore all of the ways that companies are using them to connect.
How Big Brands are Using QR Codes in Campaigns
Linking to a Website
The vast majority of these codes link users to a company's website via a landing page. It removes the middleman and forwards them directly to a site for a special deal or content offer.
After all, there's a slim chance that a user is just going to log onto the internet and navigate to a brand's page directly without the motivation.
Consider the way that Taco Bell partnered with ESPN during the College Football Championship series. For a limited time, Taco Bell put a unique QR code on their Taco 12-Packs that users could scan to access exclusive video content and game analysis.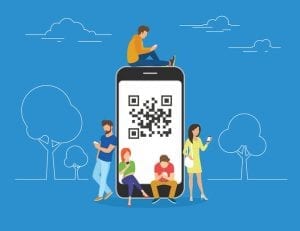 In-Store Experience
Swedish-brand IKEA even used QR technology to improve their in-store experience for customers. Since they sell many large pieces of furniture, customers often have trouble lugging them around the store. Therefore, IKEA put codes on these items so that customers can just scan them as they go. Once they reach the register, the cashier will already have the list of furniture ready for purchase.
Ecommerce Advantages
Believe it or not, QR codes can even facilitate purchases. In fact, L'Oreal once put them on taxi tops advertisements during New York Fashion Week. A quick scan would lead users to the L'Oreal website store where they could make a quick purchase.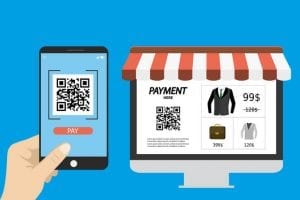 In fact, during this time, L'Oreal reported an impressive 7 percent conversion rate and an 80 percent increase in app downloads over just four days.
QR codes are one of the best ways that brands can connect and interact with audiences through mobile marketing.