Digital marketers know that spending countless hours online each week is no easy task. Between social media and email marketing, it's easy to get burnt out. Luckily, there are plenty of third party apps out there that marketers can use to make their lives easier.
Third Party Apps to Check Out
HubSpot App
At Fat Guy Media, we're huge fans of HubSpot. They provide us with software that streamlines all of our inbound marketing needs. Plus, they have a mobile phone app that allows users to complete their marketing tasks on the go. With the Hubspot app, all of the same social media monitoring tools and analysis tools for email and search are available on your phone just like they are on the computer.
Sidekick
As far as third party apps to help your email marketing campaigns, look no further than Sidekick by HubSpot. This app provides you with an analysis of each email you send, including who opens the emails and from where. Eventually, you'll be able to schedule when emails are sent, giving you the ability to write an email now and send it at optimal hours, even if you're not using your email.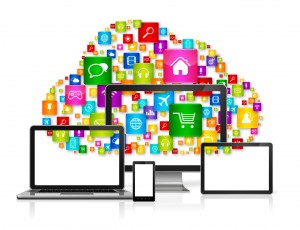 Hootsuite
Hootsuite is a social media management system that helps you track and manage your social networks. Their mobile app provides an easy way to monitor and post to multiple social streams at once including Twitter, Facebook, LinkedIn, Google+, Foursquare, Instagram and more. Hootsuite also delivers email reports that summarize the success of your posts, so you know what's working and what's not.
Feedly
If you're interested in compiling newsfeeds from a variety of different sources, check out Feedly. With Feedly, you can add your favorite news sources to a list and prioritize them according to which ones you want to read the most. There are also built-in sharing features that you can use to post articles to your social media accounts.
InstaFit
Some pictures cannot entirely fit into an Instagram frame. With an app like InstaFit, you can easily make sure that your entire picture fits the frame so you don't have to crop out any edges.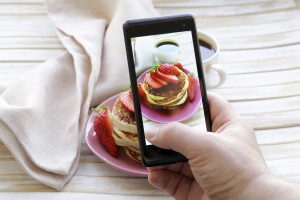 Periscope
One of the most underrated third party apps is Periscope, the mobile broadcasting app that allows users to "explore the world through someone else's eyes." Periscope has all sorts of wonderful uses, from viewing a sunset in California to marketing a business. The app has a ton of potential in terms of marketing, so it's likely that the app will only grow in usage.
The Crackdown on Third Party Apps
Even though third party apps are extremely useful to marketers, they are sometimes harmful to app developers. For example, an app called Retro, which allows users to view their Instagram feeds on their iPad, does not display advertisements. Since advertisements are a source of revenue for Instagram, they plan on making an effort to control which third party apps can gain access to their data.
Snapchat has already made an effort to ban third party apps to avoid account security issues. This was a necessary measure after, in October of 2014, a third party app leaked nearly 13GB of private Snapchats onto the Internet. That being said, it's important to make sure that any third party apps you use come from trusted publishers.