Just because the holidays are over, doesn't mean that online shopping has come to a halt.  In fact, many companies will see a boost in web traffic because consumers are on the hunt for after-holiday deals and specials. Don't forget about the most popular holiday present, the gift card. According to a CardCash consumer survey, 72 percent of customers will spend more than the value of their card. Find out how online retailers can take advantage of post-holiday shoppers.
How to Prepare for Post-Holiday Web Traffic
After executing a successful holiday marketing campaign, your work is not over. The first few weeks in January is the ideal time to advertise post-holiday specials and deals. However, even if you have the most amazing offers, if your website is not up to par and cannot handle the increased web traffic, then you will risk losing current and potential customers. From post-holiday specials to retargeting campaigns, we are sharing a few of our secrets on how to manage web traffic.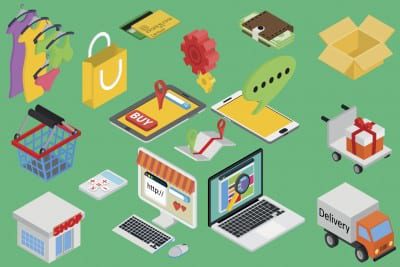 Promote After-Holiday Specials and Deals
Don't forget that shopping is not even close to being over after the holidays. Whether people want to cash in their gift cards or check out the latest sales, you want to make sure that your brand is ahead of the competition. Gift cards have become one of the most popular holiday presents and they seriously benefit retailers. Your goal should be to get consumers to want to spend their gift card on your products or services. In order to do this, you need to be able to effectively reach them and grab their attention.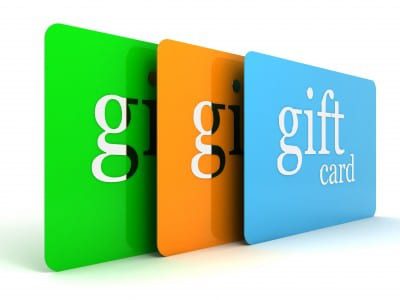 Popular Promotions
Free shipping (including return shipping)
Discount on a future purchase
BOGO (buy one, get one free or half the price)
Take an additional percentage off already reduced items
Sign up for email and receive an exclusive promo code
Limited time offers
Flash sales
Start a Retargeting Campaign
Target holiday shoppers who did not make a purchase on your website during the month of December. This includes visitors who inquired about your product or service or "abandoned" their online shopping cart. According to Adroll, retargeting is commonly used for "bringing window shoppers back to your site so they can make or complete a purchase". By specifically targeting this group, they will see your retargeting ads displayed when they visit other websites. This will likely bring them back to your site since your brand will be in the back of their mind. Be prepared to see increased conversion rates from this group of potential customers.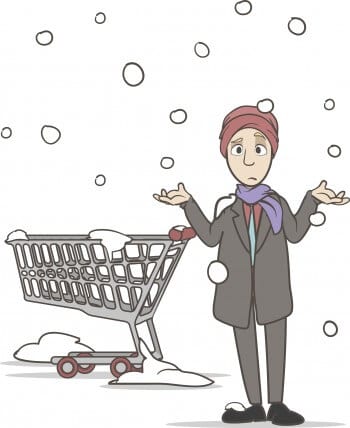 Be Ready for Returns
Get ahead of the game and prepare a strategy to handle post-holiday returns. You need to make the exchange and return process as simple as possible. As long as you keep your customers happy, they will most likely shop at your store again in the near future. Make sure that your return policy is clearly visible and easily accessible on your website so that visitors can quickly understand how the process works.
Tip: Even if your normal return policy is a period of 30 days, consider extending it to 60 days just for the post-holiday season. This will provide more flexibility for customers to have more time to return their goods and it will definitely be appreciated.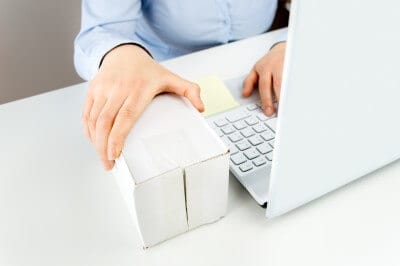 Make Sure Your Site is Mobile Friendly
In 2014, there was more than $70 billion in online sales and over 100 million Americans made purchases from their mobile devices. If your website is not mobile friendly, you will risk losing potential and current customers who will become frustrated. You want to create a great user-experience for all visitors, so be consistent across all devices. Your website should have a responsive design so that it automatically adjusts to fit desktops, smartphones and tablets so that visitors can easily find what they are searching for.
Stay Engaged on Social Media
After the holidays is a great time to focus on customer loyalty and retention with social media marketing. Take advantage of the customization and hypertargeting options on various social networks. For example, remind customers of a product that they previously purchased from you and thank them by offering an exclusive deal, such as 20 percent off a future purchase. This will delight your customers and get them in the direction of becoming promoters for your company. Social media is a major referral source for increased web traffic, so keep an eye on how many visitors came to your site directly from your social networks.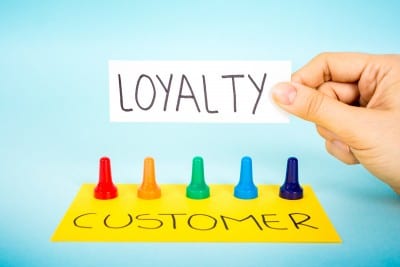 In a previous post, we discussed Cyber Monday marketing ideas that lure holiday shoppers, which you can also use as a reference for the post-holiday season as well. For more ideas or questions about managing web traffic, contact Fat Guy Media at 516-535-5353 or sales@fatguymedia.com.