During an uncertain time like this, email alerts can be an important part of your organization's communication strategy. However, effective email marketing tends to be very different during a crisis. If you're unsure of how to update your target audience right now, use these four tips to begin building your email campaign.
How to Send Tactful Email Alerts in Tough Times
As Long Islanders cope with the coronavirus outbreak, it's important for organizations to regularly communicate through email alerts and other types of digital marketing. However, it's equally important that any outreach be done the right way.
Be Thoughtful, Empathetic and Helpful
At a time like this, it's important to tailor your brand communication to what people are currently experiencing. An email blast that provides thoughtful, empathetic messaging is likely to resonate with recipients.
Unlike traditional promotional email marketing, many organizations focus on being helpful during a time of crisis by offering valuable, relevant information.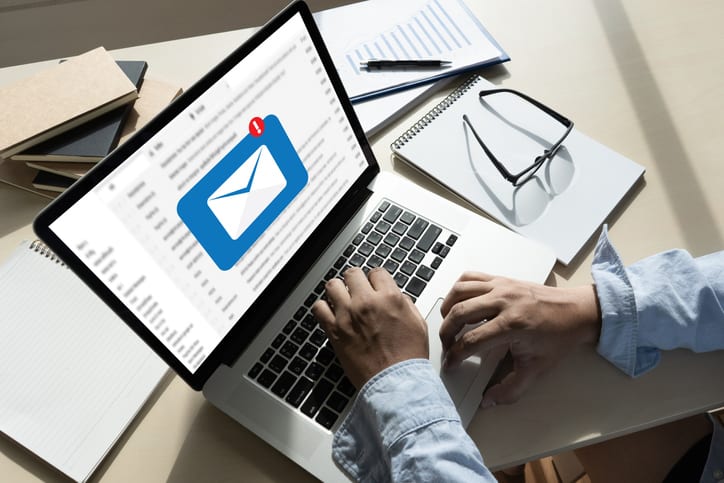 Personalize your Email Alerts
In sensitive times, you will benefit from sending personalized email marketing, which addresses recipients directly. Messages like these are more likely to be read and interacted with.
If you have your contact's name in your email list, you can easily include their name by enabling a personalization token. Then, each recipient will receive a message that begins with a customized greeting.
Segment your Email Distribution
Although segmentation is always a key piece of any successful email marketing campaign, it may be even more critical in a time of crisis.
Segmentation helps your organization reach the right people with the right message at the right time. For example, segmenting your list prior to distribution helps you to send tailor-made updates to your different buyer personas.
Avoid Self-Promoting Calls-to-Action
Throughout the email creation process, it's important to consider the circumstances in which you will be communicating with your target audience. Remember that the people who are receiving your message will likely have a different mindset than they would ordinarily.
In uncertain times, many companies distribute informational email alerts, rather than sales-oriented solicitations. For example, an accounting firm might send out an update about new IRS policies, instead of urging individuals to sign up for tax preparation services. If you choose to send one of these softer messages, consider leaving off the typical self-promotional call-to-action.
Although business communication in times of crises can be tricky, it's very important to maintain the relationships that have made your company successful. By sending the right message to the right person at the right time, you can make the most of your email marketing no matter what is going on in the world.