Did you know the human brain processes images 60,000 times faster than text? Yes! Humans are visually oriented; we perceive information in images faster than in written words. So, what does this mean to you as a marketer? It's quite simple! If you want your campaign to drive maximum engagement, you'll do so faster and more effectively if you spice it up with impressive visual marketing strategies.

Images don't just communicate your message faster; they evoke emotions, needs, and desires. So, if you're marketing without pictures, you're painting with an empty brush.
Evoke Emotions and Connect with Your Customers
Images evoke emotions more than any other type of content. A visually-appealing image can produce a thousand emotions. It can uniquely and instantly translate thoughts and feelings into something that can be too hard to put into words. However, due to a single image's power, you also want to ensure that the one you choose will resonate well with your customer's motivations.
For example, a scenic landscape can be breathtaking, but adding a couple standing together to that image adds emotion. So be sure to consider all the details when planning your visual marketing strategies.
Lasting Impressions Come from Memorable First Impressions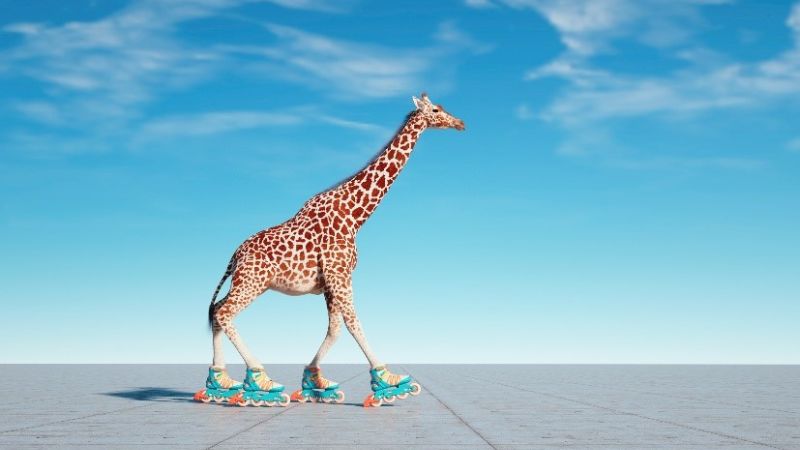 Pictures don't just communicate faster; they're also easier to remember. For example, seeing an image of a giraffe on roller skates can stay in our minds a lot longer than a full page of text. It doesn't matter how captivating the written content is. Having intriguing and pertinent images throughout will help draw attention to your ad, webpage, blog, etc., but it will also help to break up the text into more digestible pieces.
Adding impressive photos to well-researched and relevant content will likely resonate longer with your audience.
The Right Visuals Will Lead to High Visibility Online
Images are not one of Google's ranking metrics, but they help drive traffic and improve your rankings on search engine result pages (SERPs). The key lies in understanding the basics of image optimization, which gives your content the best opportunity to succeed with SEO.
If well-optimized and configured correctly, your images will rank higher in search results (often above the usual organic search results as featured snippets). Here are a few tips to consider:
Use relevant and accurate descriptions in the alt text section.
Make sure you scale your image to work with your website.
Compress images so they will load quickly.
Use captions to describe the picture accurately.
Make the images shareable.
Optimize the placement to that it is near relevant text or additional content.
You Can't Just Use Any Picture You Want
You need to be aware of a few things when sourcing images for visual marketing. For starters, many images are subject to copyright and intellectual property laws. That means you can be sued and face criminal penalties, including fines or imprisonment. So, while that sounded scary, there is nothing to worry about as long as you have the right to use an image.
You can use ones with a Creative Commons license, granting permission to use images under certain conditions. Other surefire ways to avoid copyright issues are to use one of your own or hire a photographer to take original photos. Lastly, you can use free stock images from sites like Pixabay or Pexels or a paid one like Gettyimages.
Become More Appealing Through Visual Marketing
Demand your customer's attention with hypnotic imagery that prevents them from scrolling past your ad. Let Fat Guy Media assist you with finding the right visuals that don't just tell your company's story, but show it in unforgettable ways.