There's no scientific formula that ensures marketing campaigns will have a 100 percent success rate. One of the top pain points of businesses is knowing whether the money they spend on marketing actually generates income. In other words, they want to know about return on investment (ROI). This blog provides a working answer to the question, "what is ROI?"
What is ROI?
So what is ROI? In a marketing context, it's the revenue generated by a company's marketing activities. With marketing budgets on the rise, it's no surprise that companies are becoming more focused on the monetary gain their business can achieve through marketing.
Inbound marketing is also gaining popularity. This methodology involves drawing the right traffic to your website via quality digital content, such as blogs and social media. Specialized software makes it easy for businesses to track data (like ROI) that pertains to their digital marketing campaigns.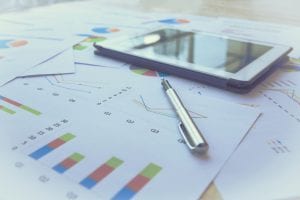 Why is it Important to Track ROI?
The truth is, marketing campaigns of all shapes and sizes rely on trial and error to some extent. We mentioned previously that there's no scientific formula for magical marketing endeavors. Even when thorough market research is conducted, campaigns don't always perform as well as they're expected to.
That's why ROI has to be tracked. Without understanding how much revenue an investment generates, it's impossible to know whether too much or too little money is being spent.
Since every business needs to stay afloat financially, marketing budgets must be fine-tuned to avoid under or overspending. If you accurately track your ROI and determine there's room for growth, it becomes easier to ask for a budget increase. More money in your budget means it's easier to do your job.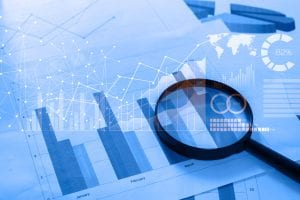 Limitations on ROI
As important as it is, businesses shouldn't think about ROI as the ultimate indicator of marketing success.
In the inbound marketing process, prospects usually pass through a number of touchpoints before actually becoming customers. This is known as the buyer's journey. So, a prospect may be attracted to your business by one campaign, but be inspired to become a customer by another campaign. In this case, tracking the ROI of just one campaign doesn't provide true insight.
ROI also fails to measure the intangible success of a business' marketing efforts. For example, social media is not necessarily a selling tool, but a platform on which a business can build a brand personality. Social media and other brand building investments generate revenue in more indirect ways.
Clearly, the answer to the question "what is ROI?" cannot be answered with a simple definition. One must take into consideration how tracking it provides value for a business, and how it's limited in scope in order to fully understand it.
The Fat Guy team is working on a blog post that details how to calculate ROI, which will be released in the near future. Stay tuned for that!