Foursquare, the social app with a never-ending library of local businesses, landmarks and the like, just might be the next hot business traffic engine.
Claim a spot
With more than 50 million users already, Foursquare is a happening place to promote a business location on social media. By claiming a business listing today, companies receive free access to Foursquare's tools for business. With options for analytics, customer rewards and location targeting, Foursquare for business capitalizes on a vibrant community of mobile users. An optimized Foursquare profile can include a business address, directions, phone number and more. Let Fat Guy Media help you join 2 million others businesses in claiming a location on Foursquare today.
Foursquare bolsters business traffic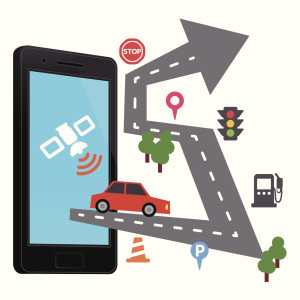 Foursquare's primary focus on location is perfect for increasing local business traffic. With 7 billion check-ins in six years, Foursquare hosts a vast library of location data that includes user photos and tips. By claiming a location on Foursquare, a business can leverage the mobile app to increase website traffic. Foursquare's ad platform boosts a local business' geo-marketing efforts, too. Foursquare only charges if a mobile user acts on an ad by either tapping to see a business' information or visiting a business. This helps to increase business traffic by targeting nearby potential customers who are on their phones and searching for places to go. With a simple user interface, setting up a basic Foursquare for business account can be simple and easy.
Twitter power
On the eve of the unveiling of Foursquare's Twitter partnership, now is the perfect opportunity to join a social media trend that is ready to explode. Soon more than 50 million tweets a day will have the option to be more-specifically, location-tagged with Foursquare. This partnership will add an enormous audience boost to Foursquare's comprehensive online library of locations. For any business that hasn't checked out the trendy mobile app already, now is the time to claim a spot on Foursquare to unlock its potential to increase business traffic.