Within the past few years, podcasts have become a universally popular content medium for those interested in a wide variety of categories. They usually come in weekly installments and can be downloaded straight to your laptop or mobile device for seamless listening. Most people listen for pleasure, but you can learn a thing or two from informative business podcasts. Here are a few to download and subscribe to if you're looking for insight that could benefit your business.
The Best Business Podcasts to Subscribe and Listen to
The Profit Express
"The Profit Express" is hosted by Tim Healy, the president and owner of Healy Success Solutions. He explores everything that has to do with sales, marketing, entrepreneurship and so much more.
Tim is well-versed in helping his clients succeed in advertising, finance, social media, and marketing, just to name a few. The short of it is that Tim does it all. They wouldn't call him "The Profit" if he didn't!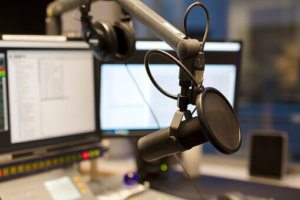 Incredible Guests
You can catch his show every Wednesday night from 6 to 7 p.m on 88.7 FM WRHU or online here. There aren't many business podcasts that get better guests, some of which include entrepreneurs and celebrities like:
George Foreman
Barbara Corcoran
Mike Rowe
Lou Ferrigno
Jon Taffer
Tune in this week and listen as Tim and his guest examine the ins and outs of the industry with unparalleled business acumen.
Smart Passive Income
The "Smart Passive Income" podcast is hosted by Pat Flynn, a digital marketing professional who made a fortune with passive income. This podcasting and blogging extraordinaire will attempt to teach you lessons he's learned over the years that you can use to make a profit and grow your own business.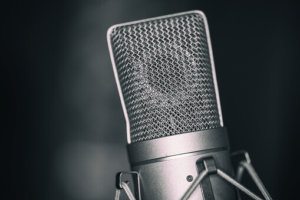 What to Expect
Overall, he presents strategies and tactics that can be used to turn your online business into a passive income powerhouse. He regularly hosts other industry professionals to engage in conversations that are both entertaining and informative.
The show lasts around 35 minutes and can be downloaded straight from iTunes each week. If you're looking for useful advice from someone who has succeeded in your field, then you need to check this podcast out.
StartUp
Gimlet is a well-known, award-winning podcast channel for tons of different narrative content. Gimlet's CEO Alex Blumberg, a former radio journalist and producer for public television and radio, even hosts his own podcast called "StartUp" with former FiveThirtyEight editor Lisa Chow.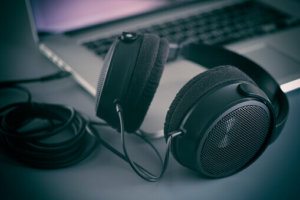 Starting a Business
Blumberg uses this platform to examine the evolution of building your own company, including all of the different challenges, tasks and responsibilities that come along the way. Business owners looking for information to help launch their company will find this podcast especially useful.
They use personal narratives, their understanding of the industry and all of the lessons they've learned along the way to highlight the process of getting a business off the ground and on the path to success.
Whether the lessons taught in these podcasts relates to you or not, you can surely benefit from using their evergreen advice in your personal life and professional career.