The Instagram algorithm is basically what determines which posts appear in your feed. Instead displaying new content in reverse chronological order, the algorithm allows you to "see the moments you care about first."
Although it's never been revealed exactly how the algorithm works, it has been reported to be based on these seven factors:
Engagement: how popular the post is
Relevancy: the genres of content you are interested in and have interacted with
Relationships: the accounts you regularly interact with
Timeliness: how recent the posts are
Profile searches: the accounts you check often
Direct shares: whose posts you are sharing
Time spent: the duration spent viewing a post
After weighing these metrics, Instagram then orders the posts in a way it believes will most benefit its users.
How to Outsmart the Instagram Algorithm

Although the Instagram algorithm can make social media marketing a little more difficult, there are ways to make it work in your favor. By following these quick tips, you may see your posts rise to the top of news feeds and stay there longer than ever before.
Share High-Quality Content
Since Instagram cares about user experience above all else, its algorithm gives priority to quality content. Brands that use professional photography or graphic design services often outperform those that share blurry cell phone pictures.
Post at the Right Times
Just like other social media platforms, it's pays to post during those times when your audience uses Instagram the most. Not only will your content receive more engagement, but its reach will increase as well, because of how the Instagram algorithm works.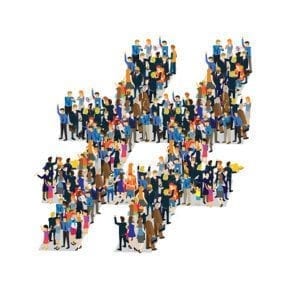 #Hashtag Appropriately
Hashtags are an effective way to connect with existing communities and find new followers. But, there is a right and wrong way to hashtag, according to Instagram.
Be Specific: focused hashtags, like #LIFoodLovers, help you attract followers in your target audience
Stay Relevant: gain more attention with trending hashtags, such as #NationalHotDogDay
Be Observant: study how other companies are utilizing Instagram for business
Go Live
Although Instagram began as a photo-only social media network, video may be its future. Instagram now has the option for users to stream live video or share Stories. As a result, video watching on the platform increased 80 percent from June 2016 to June 2017.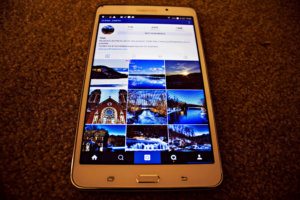 Instagram Ads
If your posts are not receiving enough interaction, Instagram ads can give your content a boost. As your photos and videos accumulate more views, likes and comments, you will likely gain more followers who may become fresh leads for your company.
Although there's no secret formula for beating the Instagram algorithm, you can increase your company's exposure by following these simple recommendations.