So, you just launched a new website. Before you kick back and let the leads or traffic come in, there are some things you need to know. Websites, much like any other investment you make, age over time and are subject to turbulence. That's why it is important to have a website health plan set in place.
What Happens to Your Site Without Website Health?
You might think you don't need to update your current website, but did you know that websites today are expected to provide a good user experience, be mobile-friendly, be optimized for SEO, have analytics, and be ADA compliant so that they're accessible to all people? Some of these concepts have only been around a few years, but are now considered crucial in the eyes of Google and other search engines. Who knows what advancements will take place over the next couple of years?
When your site is outdated, it looks bad to both Google and to potential customers. Google rewards those who update their website with fresh content by ranking them higher in search results. Similarly, users who visit your website and see that information is not up to date will be weary of your expertise. When you have a website health plan, you don't have to worry about staying on top of such updates.
What is Covered Under a Website Health Plan?
At Fat Guy Media, we don't want to just create a beautiful new website for a business and send them on their way, only to return to us a couple years later needing a new one. We understand that companies are constantly evolving. Whether it be updates to staff, services offered, or branding, you want your website to constantly reflect your business.
When our clients sign up for web health, they are receiving the following services:
An accessible account manager
Back-ups
Spam protection
Plugin updates
Monthly website updates
And more!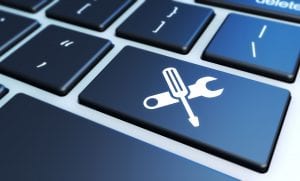 Save Your Time
The number one reason that you, as a business professional, should have a website health plan is to save you time. Some business owners try to take on these responsibilities themselves, but there is simply no time to stay on top of your website while also running a company.
Why do people pay for home cleaning services, lawn care specialists and the like? They are capable of managing their own homes, but they'd rather spend their free time how they please, such as enjoying time with family. The same goes for outsourcing web maintenance. You can try to stay late figuring out how to rearrange your web page, risking damage to it if you're not experienced, but you'd likely rather be spending your time elsewhere.
Share the Responsibility
Fat Guy Media will take the weight off of your shoulders. After putting the time, thought, and money into building a new website, you want people to use it! This means keeping it updated and optimized. Call us today to discuss our web health options.