Over the years, LinkedIn has become the go-to platform for professional networking. This month, they introduced Pages, the next chapter in LinkedIn marketing. Read along to learn all about how this important new feature can help your company.
The Final Frontier of LinkedIn Marketing: Pages
During their revamp of company pages, LinkedIn decided to build "from the ground up." Now, businesses on the platform can use content suggestions, advanced analytics and engagement tools to build an active community.
After all, communities are integral to the way that brands operate. A business' success actually hinges upon it. From staff and customers to followers and prospective employees, every company has a unique community. For this reason, LinkedIn believes it's important to connect and communicate with them.
That's where the new Pages feature especially comes in handy. By tailoring relevant content and engaging audiences, brands will be able to seamlessly interact with and grow their community.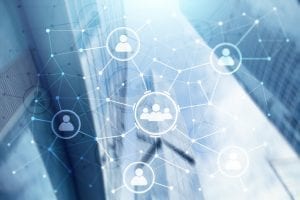 How Pages will Enhance LinkedIn Marketing
Content Suggestion Tool
According to LinkedIn, over 500 million users create an average of two million pieces of content per day. However, not every brand knows what kind of content will drive engagement and interaction. Now those days are over.
LinkedIn realizes how important it is for businesses to circulate relevant, informative content among their target audience. Now, companies will have no excuse not to share content with how easy LinkedIn's new content suggestion tool makes it.
From listing related topics to filtering by location, job function and seniority level, this new LinkedIn marketing tool has it all. Not to mention, brands will now be able to add call-to-action buttons to their content in order to drive specific actions.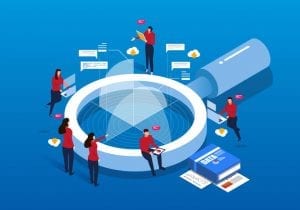 Engagement Advantages
For the first time, LinkedIn is rolling out a tool to help businesses connect better with their employees. Businesses will be able to share content directly and exclusively to their employees pages to improve engagement.
Furthermore, Pages allows brands to re-share and respond to any mention of their brand, including testimonials and reviews. By interacting with your audience, you can show them that you truly care about their input. After all, even the smallest gesture can help a brand stand out from competitors.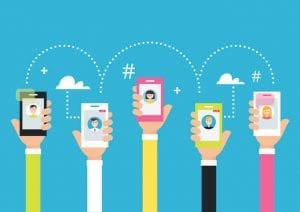 Advanced Analytics
Never before has there been a LinkedIn marketing tool that produced such advanced analytics. Luckily, businesses will be able to use this data to craft their content and campaigns to grow and engage their audiences.
Also, LinkedIn Pages will include aggregated insight from all available LinkedIn Pages. Brands can now compare their metrics to overall engagement levels to get a general sense of how they're doing.
LinkedIn marketing is often taken for granted by businesses. However, now that LinkedIn Pages has been introduced, you can expect a heavy uptick in usage and success.