Running a company isn't easy. So to make it easier, learn what you can do to maintain one of the most important aspects of your company: your customers. Customers equal the ultimate success of your business and being able to connect with customers on a human level is incredibly beneficial. One of the most efficient ways to connect is through social media. Social media has brought people from far and wide and created platforms to close the gap. It builds relationships despite the aspect of being face-to-face with someone. Here's what you need to know on how to connect with customers:
Connect with Customers through Social Media
Know Your Audience Don't look at social media as climbing to the roof tops and shouting about how great your company is. That won't work. The first step to connecting with customers is getting to know them before actually getting to know them. Your company has a target audience, or multiple target audiences, that most likely use social media channels. Get to know all of your target audiences' interests, likes, dislikes, demographics and more so you can create content that is specifically targeted to them.   Look Good When creating social accounts, make sure your profiles are clear, concise and professional yet inviting. Your profile picture should display your company clearly. Your biographies should properly describe your company while being simple and open to potential followers. Take the opportunity to optimize your social profiles by using relevant keywords your target audience is searching.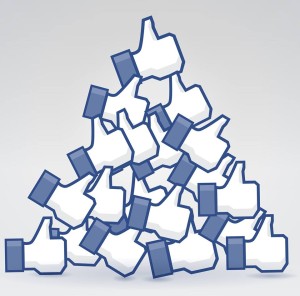 Share Instead of constantly promoting your company, share content that benefits your followers. What you share on social channels should be valuable and engaging. Attract the attention of your followers. This could be anything from a meme to an article. Engagement is key when establishing relationships on social media. To connect with customers, it is important to have useful content so they look to you as a thought leader.   It's Social Media, Be Social To be successful on social media you have to interact. Ask questions and encourage your followers to answer those questions. Creating a dialogue builds a connection and encourages new followers to interact. Putting a personality to your company through dialogue will quickly gain the trust of your followers.   Some Self Promotion is OK You don't want to promote your company all the time, but it is a great way to introduce any specials, sales or campaigns going on, since it is still useful to customers and potential customers. Create calls-to-action so followers can click and become a lead.   So get started on building relationships. Find what social media platforms work for your company and target audiences and start making friends!