America's Best Sports Social Media Campaigns
Whether you follow your favorite player or your local team, social media is the place to get close to the action. From Snapchat takeovers to inventive hashtags, sports content is now more immediate and personal than ever before. Increasingly, these types of sports social media marketing campaigns are raising the bar for creativity in the industry.
4 of the Winningest Sports Social Media Campaigns
1)      Chicago Cubs are World Series Champions!
The Chicago Cubs' #FlyTheW social media campaign kicked off right after the team became National League Central Division Champions in 2016. Through videos, website content, email marketing, celebrity and media outreach, the Cubs increased fan interest in the team's upcoming games.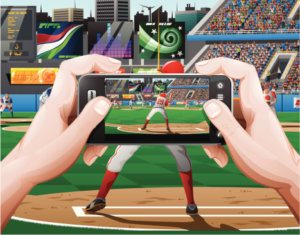 The #FlyTheW campaign was centered on the iconic W flag, which has flown above the Wrigley Field scoreboard after each win since the 1930's. One social media post featured fans across the globe proudly flying their W flags, with a message that said, "If we fly it high enough, and loud enough, and proud enough, well, you get the idea …" The theme continued throughout the playoffs with a series of related vignettes, such as the making of the W flag, across many different social media platforms.
This sports social media campaign was noted for increasing fans' participation in the Cubs' historic march to a championship.
2)      WWE Wrestlemania 32
The WWE's social media marketing campaign for Wrestlemania 32 provided content for fans on 10 different social media networks, including Facebook Live and Periscope. Throughout Wrestlemania Week, the WWE offered fans unprecedented access, special features and exclusives. For example, the two-hour Kickoff Pre-show was live-streamed across social media.
Other campaign highlights included:
Backstage post-match interviews
Wrestlemania in 360
Influencer Promotion
Wrestlemania Workouts
WWE Hall of Fame Red Carpet Exclusives
3)      Project Harden
National Basketball Association star James Harden created a lot of buzz when he signed a shoe contract with Adidas. But, there was one problem. Adidas did not yet have a proto-type of the shoe to promote.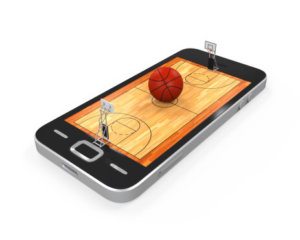 In order to keep interest high while the shoe was in production, Adidas launch a creative social campaign. The sneaker company developed an unconventional strategy to break the story of Harden Vol. 1 into 12 distinct chapters, which were posted exclusively on Instagram.
The campaign was based on four key insights:
Make users part of the action. Gen Z thrives on participation.
Establish a sense of discovery by making them work for it.
Let the audience be the deciders and they will become advocates, too.
Give them special access—to celebrities, information and products.
Project Harden aimed to use Instagram to ignite speculation, trigger engagement and prime the public for what was coming next. In three months, Project Harden's Instagram organically grew an audience of 26,000 followers.
4)      #OrlandoUnited
On June 12, 2016, the Pulse Nightclub shooting shook the entire City of Orlando, including the players and staff of Orlando City SC, a Major League Soccer franchise.
In the wake of the shooting, the team had to decide how they could tactfully approach sports social media promotion. The City of Orlando approached Major League Soccer's marketing team to collaborate on a hashtag that would unite the community. The hashtag, #OrlandoUnited, became the basis of a content strategy that was reserved yet impactful.
The campaign's posts were all in black and white, included no promotions and were respectful to those affected by the shootings. The hashtag was so successful it was used by other sports teams, like the NBA's Orlando Magic. #OrlandoUnited T-shirt sales generated more than $250,000 in donations for the One Orlando Fund.
Although these four social media campaigns are very different, they all won recognition the same way — by creatively applying proven digital marketing tactics and strategies.