By now, all businesses recognize the need for having a website. They are essentially an online storefront or showroom that is open 24/7 to your customers. If your website is the first impression a potential client is experiencing of your business, you want to make sure it represents you and caters to the needs of those who visit the site. By hiring a local design company, you are ensuring that your goals will be represented in the design of your site and that it will target the right people.
Why choose a local design company?
A local design company can offer more personalization over a large company when it comes to web design. Here are a few perks of going with a local team to consider as you find the right business to create your online storefront:
It's Easy to Do Your Research
When you hire a local design company, their portfolio is likely made up of a lot of your neighbors! See how businesses in your community are representing themselves online. Knowing what you do not want in a website is just as important as knowing what you want. A good web designer is responsible for creating the right voice, look, and feel that represents your company's brand.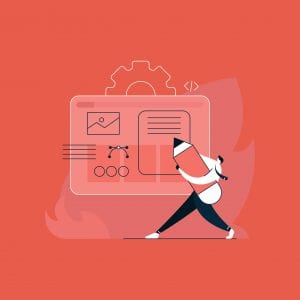 They're Experts in Local SEO
National chains cannot create the hyper-local ads that local businesses can. A local design company will have the knowledge of what radius you should targeting and how to help reach your community. They will also know how to create successful landing pages targeted at local audiences for all of your campaigns.
Personalized Service
Local design companies cater to their communities rather than businesses across the country, which means they can take the time to get to know your business and aren't tied up in hundreds of accounts. With this level of personalized service, they are able to train you on how to use the new website they've designed for you and teach you the methods to their madness.
The personable and relatable pages that a local company can create are much more likely to intrigue your customers than a generic post created by someone who is not familiar with your company personally.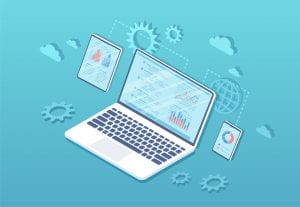 When You Go with a Local Design Company, You're Getting a Good Website
A good website is responsive, contains call-to-actions, has great user-flow and easy navigation, and provides a clear purpose. When a web design company knows the community they're catering to, they know how to keep users on your site to consume your content. At Fat Guy Media, we pride ourselves in getting to know the ins-and-outs of all of our clients in order to represent them online and get them in front of the right audience.
Contact us today to receive unparalleled service!