There are more than a few businesses these days that conduct some or all of their sales online. For this reason, it's extremely important to have an ecommerce website that attracts visitors and converts sales. However, there are certain elements that all aspiring businesses should include on their website—and we've cracked the code on what they are.
What to Include on your Ecommerce Website
An Optimized Homepage
Your homepage provides the first impression of your brand. Therefore, it's imperative that you make it count. It must be able to introduce your business, present your products or services and build trust—all while being compelling enough to hook in users.
First, you have to decide what parts of your brand you should highlight. For instance, some have found success including their best-selling products or services on the homepage.
In addition to showcasing your offerings, you're also saving time for customers that know exactly what they're looking for. After all, one of your primary goals is to create a good user experience.
Product Pages
It should go without saying but your ecommerce website must include individual pages for your products or services. On these pages, users can learn about your offerings and decide if they want to make a purchase.
Since your product pages ultimately make or break a sale, try to include all details that you possibly can. You never know what's going to eventually sway a customer.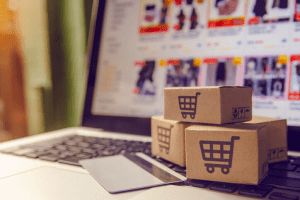 Shopping Carts
As users add products that they intend to buy, it's important to consolidate their eventual purchases in a shopping cart. If you've ever bought anything online, you know exactly what this is. A shopping cart on ecommerce websites allows users to inspect everything before they eventually hit "buy."
This page also makes it easy to change quantities, remove items and review an order. Not to mention, shipping and tax info can also prevent customers from being surprised upon checkout. Also, if a user navigates away from your site, a shopping cart can usually preserve their items for when they return.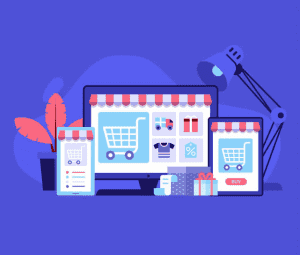 Ratings and Reviews
It can also be helpful to include customer reviews and ratings on your ecommerce website. In this day and age, most people don't even make a purchase without checking out the ratings and reviews of others on sites like Yelp or Google.
However, by including reviews right on your site, you're essential cutting out the middleman. By providing users with the social proof they're looking for right off the bat, you expedite the process towards their eventual purchase.
When done correctly, an ecommerce website can be the difference between a successful and unsuccessful business!