As 2020 rapidly approaches, accessibility on the internet is becoming more and more prevalent. In fact, even our Fat Guy Media team is becoming more committed to accessible web design. That's why we compiled a guide to the basics of inclusive web design, as well as other details to keep in mind.
What is Inclusive Web Design?
Although there is no governing body policing web design accessibility, there are still some important standards. In fact, web innovators from around the world created a universal set of rules for accessible websites. They are called the Web Content Accessibility Guidelines (WCAG).
Web Content Accessibility Guidelines
Web designers and developers use these standards to create websites that can be consumed and enjoyed for their intended purpose by all possible users. For inclusive web design, they dictate that each and every website must be:
Perceivable – Websites should be able to be perceived with one or more of the five senses.
Operable – Users must be able to operate and control the website.
Understandable – Users must be able to understand content as intended.
Robust – Content must be able to be viewed across many different web browsers and formats.
Keep in mind that these principles are ever evolving to accommodate accessibility for everyone.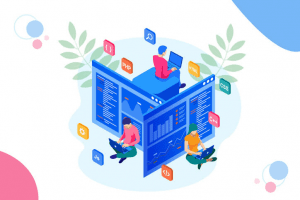 Other Methods for Achieving Inclusive Web Design
Although Web Content Accessibility Guidelines are solid guiding principles, there are a few other ways to keep it inclusive.
Simplify the Layout
Although it should go without saying, a messy, disorganized layout doesn't help anyone, especially for inclusive web design. Instead, focus on reflecting the visual hierarchy in a clear, concise layout. This will help your content and your intended message be understood by all potential users.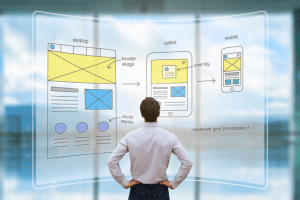 Contrast Hues
By now, everyone has probably navigated to a hardly readable website. Whether there are dark letters on an even darker background or vice versa, certain colors sometimes don't mesh. That's why it's important to use contrasting colors in order for all content to be consumed properly.
Make the Buttons Big
Since call-to-action buttons are so significant, make sure to enhance them with large, legible buttons. Otherwise, you'll have a hard time capturing the attention of all users, which could be a harbinger of your site's lack of success.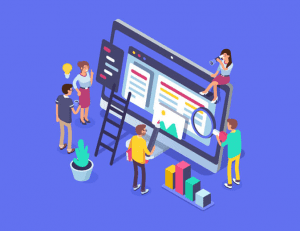 Enable Text Customization
One of the last ways to achieve inclusive web design is through text customization. Although it may seem like the standard, not everyone can always read size 12 font. In fact, if someone can't, they might leave your website and never come back.
Instead, make sure it can be read by allowing your font sizes to be customized by a user to their exact specifications.
So, there you have it. Inclusive web design may seem like a lot. However, when it succeeds, more people will be able to consume your content, which is the goal after all.