In this day and age, the internet is used for almost everything. From shopping to job hunting and even dating, the web is a medium for everyone. However, there are still so many sites that are not accessible to all users, including the blind and the deaf. That is until the Web Content Accessibility Guidelines were introduced. Learn more about how these principles are changing the internet for the better.
What are the Web Content Accessibility Guidelines?
The Americans with Disabilities Act
While the internet was just gaining popularity in 1990, President George H.W. Bush signed the groundbreaking Americans with Disabilities Act. This law requires all public places to be accessible to everyone, including those with disabilities. It extended to all kinds of businesses, stores, movie theaters, hotels, you name it.
However, courts are now starting to apply this piece of legislation to the internet. Since people consider the web a "place of public accommodation," everyone should be able to access it. In fact, websites that do not comply can actually face severe consequences.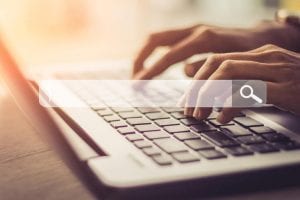 Legal Ramifications
Believe it or not, many people are starting to sue websites for not being accessible. Almost 5,000 lawsuits were filed during the first half of 2018 alone, including ones against Winn Dixie Stores, Hooters and more. For the first time, people are holding websites to the same accessibility standards as brick-and-mortar establishments.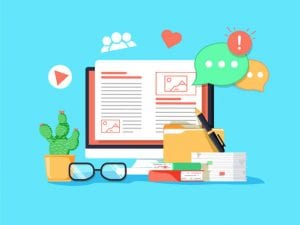 Their Foundation
In the face of all these legal battles, companies needed a set of rules and regulations that websites could follow.
Since there's no actual legal standards for website ADA compliance, a rogue group of web developers decided to create the Web Content Accessibility Guidelines, often abbreviated as WCAG. The creators hoped that these practices would make websites completely accessible for all people.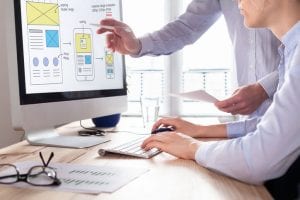 The Principles of WCAG
At its core, the Web Content Accessibility Guidelines break down into four essential principles:
Perceivable – Users should be able to be perceive websites with one or more of the five senses.
Operable – Users must be able to operate and control the website.
Understandable – Users must be able to understand content as intended.
Robust – Users must be able to view content across many different web browsers and formats.
When used correctly, the Web Content Accessibility Guidelines will ensure that all individuals can easily read and digest your content.  When this happens, you can expect a larger audience of users interacting with your website.