When it comes to digital marketing, first impressions are everything. For this reason, web design teams often spend a lot of time crafting and fine-tuning a site's homepage. As your company's virtual front door, it must entice users enough to get them to continue clicking-through, but how? Luckily, we've compiled a list of the top website homepage design elements that should always be included on a site.
How to Enhance your Website Homepage Design
1.      Keep it Above the Fold
When it comes to your website homepage design, you need to keep all of the most important elements above the fold, the top part of the page that's visible without scrolling. Since it's the first thing users see when navigating to your site, it's essential to hook them right away.
For this purpose, you should include a solid headline, engaging media and your main call-to-action above the fold. For your headline, keep it clear and descriptive so users will immediately know what you're about.
On the other hand, your primary call-to-action will hopefully guide visitors further down your sales funnel. For your CTAs to be seen, ensure they're well-written and visually striking, with a color that contrasts the homepage.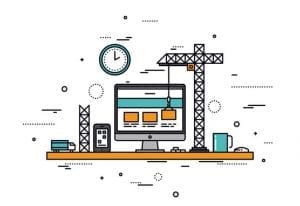 2.      Speed Matters
You don't have to be a web expert to know that page speed is important for any site's success. Therefore, if you're looking to retain visitors, you should try not to keep them waiting with slow load times. Otherwise, they'll just navigate to a competitor without ever seeing your site.
Not to mention, plenty of search engines factor in page load speed when they come up with their rankings. Therefore, pay close attention to elements like image size, redirects and plugins for optimal website homepage design.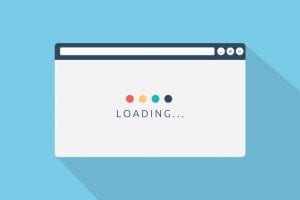 3.      Laying Out Content
Every good website homepage design has detailed content that accurately summarizes a business, their products and services. However, many people don't know that its layout also plays an important factor.
Most of the time, no matter how long or short a piece of content is, a user just won't read it. These days, skimming has become the norm. In fact, according to the Nielsen Norman Group, only around 16 percent of people read sites word-for-word.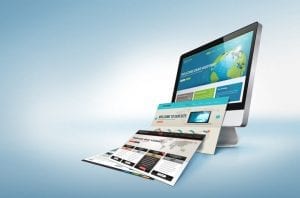 Instead, brands must start laying out their content to better relay their message. For instance, break up content with subheads and use lists to outline details. Short sentences and visuals can also go a long way. It's all about what works best for you brand and the content.
In order to gain an upper hand on your digital marketing campaign, use these handy website homepage design tips.